When it comes to patient care, it is important to understand the different severities of injuries. This classification is important as it helps the medical practitioners to address and prioritize the efforts. Here, we are going to talk about the difference between injury and trauma and help you understand how does physiotherapy help in the treatment of both.
Unfortunately, the injuries caused due to trauma are very severe and require need complex medical treatment and longer recovery time. Therefore, anyone who undergoes a traumatic injury must consult the experts for their condition and avail the best physiotherapy treatment to ensure maximum and fastest recovery.
What is an injury?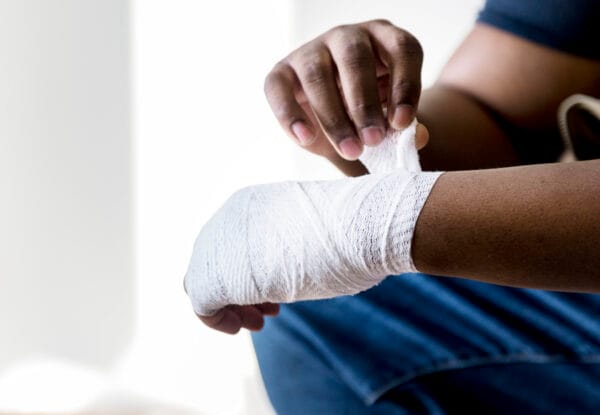 In simple terms, any instance that causes harm to the body can be classified as an injury. Injuries can be divided into different ranges, depending upon the severity and impact on the body. Some injuries might require immediate medical attention while some can heal naturally with minimum or less care. Some examples of injuries are cuts, burns, scrapes, minor concussions, broken bones and sprains. What may look like a minor injury could require urgent and special medical care. Therefore, it is suggested to visit a trained and experienced physiotherapist or practitioner in case of an injury.
What is a trauma?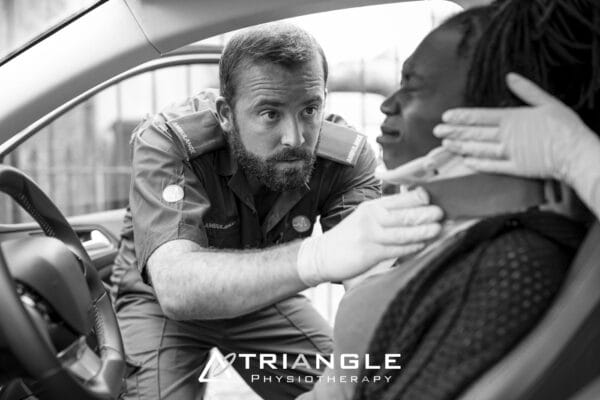 Trauma can be explained as a more serious, possibly life-threatening injury, requiring urgent medical attention. A trauma is a critical injury and therefore most hospitals have a trauma center to attend and treat sensitive and urgent cases like these. Some of the examples of the trauma includes road accidents, severe cuts, burns, blunt-force trauma, serious falls, multiple broken bones, head injury, major concussions or stab wounds. Though the minor cuts or wounds can be handled by an effective first-aid kit or stitches, serious trauma like burns, bleeding artery or head injury may require extensive surgery followed by rehabilitation for a proper recovery.
Physiotherapy and Injury
When it comes to the recovery stage, physiotherapy is extremely beneficial. Many people believe that the road to recovery in injury passes through physiotherapy and the recovery can never be complete without physiotherapy. If a person has suffered from an injury from a broken bone or a sprained limb, he will face major challenges in routine activities. Simple tasks like walking or driving can be become arduous. This is where physiotherapy comes into picture. Physiotherapy provides the direction to exercise and mobilize specific muscles and tissues so that the body heals from the injury.
If a person suffers from an injury – major or minor, it is suggested that he should consult with the doctor about the recovery plan that must include physiotherapy. It is important to note that even a minimal physiotherapy helps in regaining strength and functionality post the injury. Injury recovery is not possible with a focused and dedicated physiotherapy program. For cases involving broken bones or sprains, physiotherapy is very useful to stretch and comfort the affected area and expedite the healing. Preventive physiotherapy is also beneficial for elderly patients and people at risk of injury. It helps in ensuring and maintaining balance, strength, agility and a complete range of motion while preventing injuries.
Physiotherapy and Trauma
Trauma injuries usually require more extensive and immediate surgery to fix the damage. Traumatic cases have extensive long recovery process. Patients suffer mental and physical anguish in injuries involving surgery. Based on the extent and severity of the injury, the recovery process may be anywhere from a few days to several years. In some unfortunate cases, some patients are never able to recover despite optimal surgery.
The time immediately after the injury and the subsequent surgeries is the most crucial one for people who have suffered a big physical trauma. It is this period that plays one of the biggest deciding roles in the duration and pace of the recovery. Therefore, it is suggested to consult an experienced and trained medical practitioner for the injury. Based on the injury and medical history, the doctor/medical practitioner prepares a recovery plan which starts immediately and involves a comprehensive active recovery like physiotherapy. Physiotherapy can be a painful and difficult process, but helps in regaining strength and mobility post traumatic injuries. They are a part of the recovery process in complicated cases like brain injuries and physical trauma.
Physiotherapy in the GTA
Physiotherapy and rehabilitation care services can come in various forms based on the severity of the injury and medical history of the patient. For example, someone suffering from Tennis Elbow or Stress Fracture may need Shockwave Therapy Treatment, while someone who gets a head injury might need Vestibular Rehabilitation to cure dizziness and provide stability and balance to the mind. It is important to know that every situation is unique in its own way and therefore needs a different recovery plan and timeline. That is why one should be patient and adhere to the recovery plan chartered by the physiotherapist to get optimal results. At Triangle Physiotherapy, we offer a host of services aimed to provide relief from the pain and ensure preventive care for overall strength and well-being. Some of our services include –
At Triangle Physiotherapy, we our trained and experienced physiotherapists will work with you to provide a comprehensive recovery programme based on your conditions and medical history. Our services are tailor-made to provide relief and assistance to any type of injury or trauma and we ensure that you get the best recovery following our programme. Our patients are our topmost priority and all our efforts are directed at providing them care and relief.
Click HERE to book an appointment with a physiotherapist at one of our eight locations.