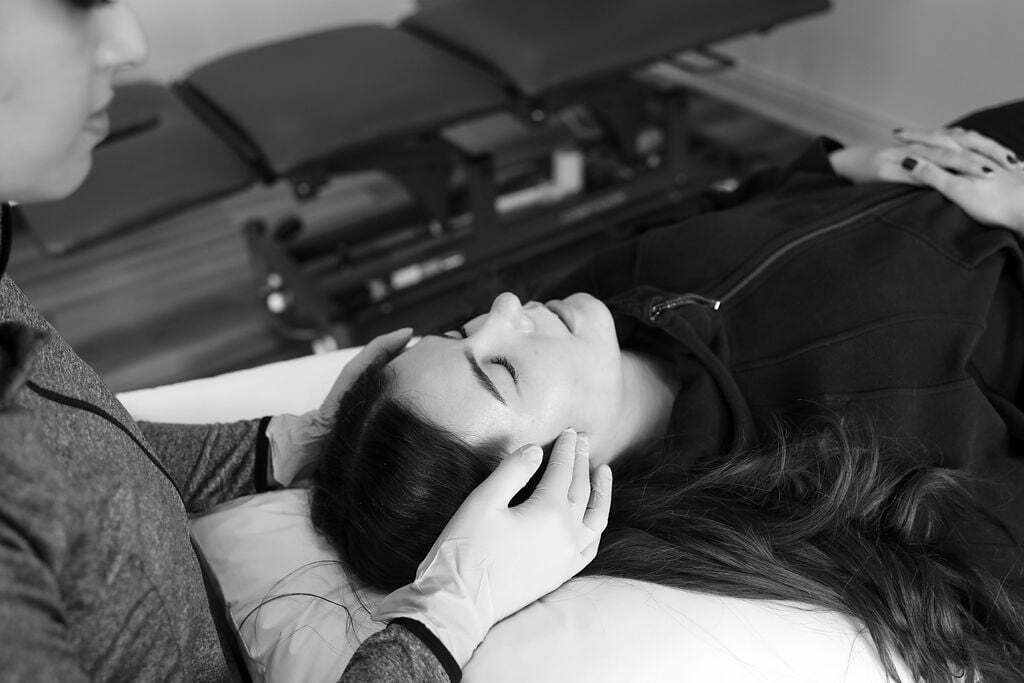 Introduction
Triangle Physiotherapy promotes active treatment programs that emphasize exercise & functional activities & encourage client participation & independence.
Physiotherapy is used to help people affected by injury, illness, or disability through movement, exercise, manual therapy, education and advice.
At Triangle Physiotherapy, we work in partnership with our patients to help them recover and stay well.
We use advanced techniques along with evidence based care. The utilization of these skills allows our physiotherapists to assess, diagnose, treat, and prevent a wide range of health conditions and movement disorders.
WHY CHOOSE PHYSIOTHERAPY?
Everyone can benefit from physiotherapy at some point in their lives. It is widely known that physiotherapists treat injuries but people are now increasingly seeking physiotherapy to take back control of their health and wellness.
Our Physiotherapists combine "hands-on" manual therapy techniques, electro-therapeutic modalities, and exercise programs to treat various conditions including:
Strains & Sprains
Everyday aches & pains
Whiplash
Back Pain
Pre & Post Surgical Rehabilitation
Arthritis
Rotator cuff injury
Tension Headaches
Sciatica
Tendonitis
Tennis/golfers elbow
Shin splints
Bursitis
Postural Dysfunction
TMJ disorder
Carpal tunnel Syndrome
Pelvic Floor conditions like incontinence
Vestibular conditions like vertigo
FAQs
WHAT IS A PHYSIOTHERAPY SESSION LIKE?
Every visit is unique, just like our patients and their health conditions. A typical physiotherapy session may include:
A full assessment and diagnosis of the patient's specific condition(s) and need(s).
Working along with the patient to set and establish goals—whether it may be attaining mobility, independence, or getting back to playing a sport of their choice.
Developing a treatment and/or prevention plan that will take into account lifestyle, activities, and general health.
The prescription of braces and exercise as required.
DOES PHYSIOTHERAPY HURT?
In general, physiotherapy should not hurt. Although, the first initial session & certain stretches and exercises may cause a slight discomfort. Every person has a different pain tolerance so experience may vary.
DOES PHYSIOTHERAPY HAVE SIDE EFFECTS?
In the vast majority of cases physiotherapy has been revered as extremely effective. Research suggests that physiotherapy significantly improves the rehabilitation and recovery of most conditions, as well as being instrumental in the prevention of further injury. Physiotherapy often forms an integral part of a patient's treatment plan and can be a means of relaxation and restoration of function.
DO YOU NEED A DOCTORS REFERRAL?
No you do not need a doctors referral since physiotherapy is considered primary care. However, you may want to call your insurance to find out if they need a referral to reimburse you for your physiotherapy treatments.
WHAT SHOULD YOU WEAR?
We recommend loose-fitting clothing so it is easier to expose the area that our physiotherapist will be evaluating and treating such as a tank top for a shoulder injury, or a pair of shorts in the case of a knee problem.
HOW LONG ARE THE SESSIONS?
Treatment sessions last normally 30 to 90 minutes per visit.
HOW MANY VISITS DO YOU NEED?
The number of visits can be highly variable depending on your condition. You may need one visit or you may need months of care. It ultimately depends on the physiotherapist's assessment and diagnosis, the severity of your impairments, your past medical history, etc.
WHAT SHOULD I DO AFTER MY TREATMENTS?
Depending on the condition, some patients will need to do a continuation of at-home exercises. Some patients may choose to continue with a gym exercise program. Others will complete their rehabilitation and return to normal every day activities. It is highly important you speak to your physiotherapist at Triangle Physiotherapy, exactly what your goals are so we can help develop a custom program, tailored for you.
Book An Appointment