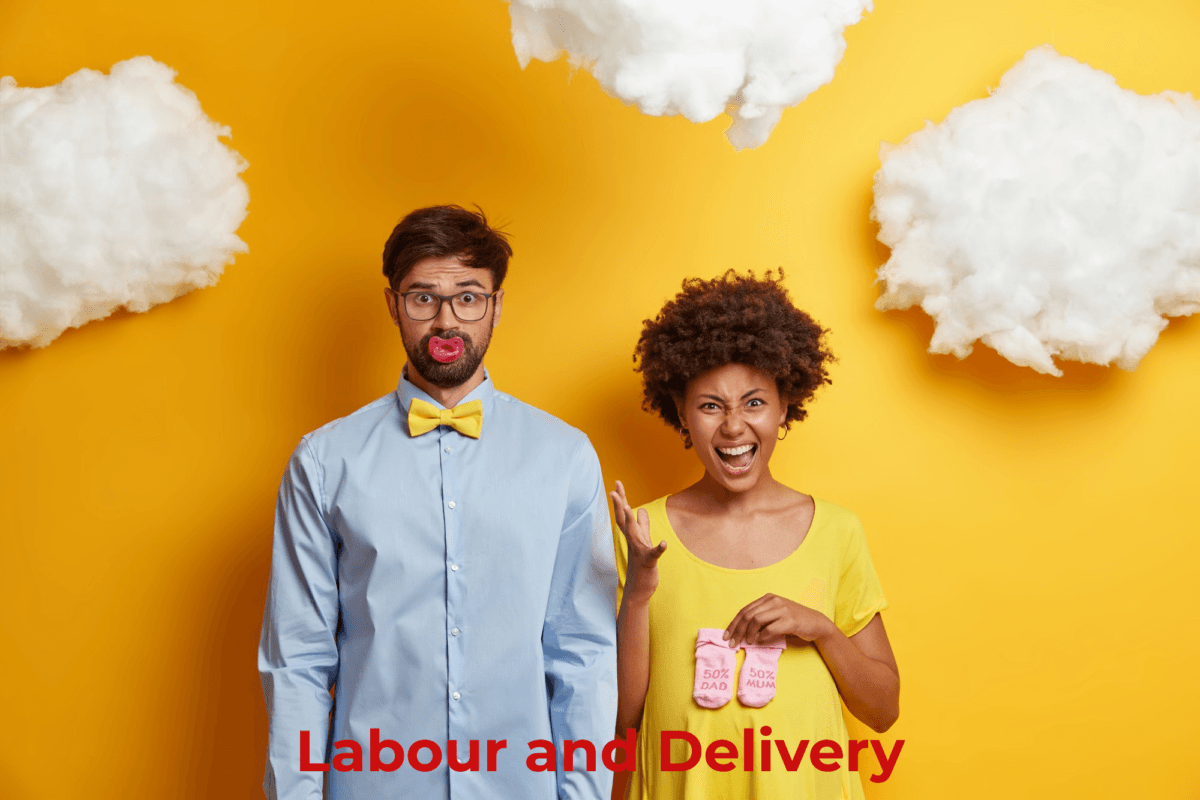 LABOUR AND DELIVERY PREP
Congratulations on the impending birth of your little bundle of joy!
Welcome to our clinic, where we specialise in preparing pregnant clients and their partners for labour and delivery through pelvic health physiotherapy. Our team of experienced and knowledgeable physiotherapists are dedicated to helping you feel confident and comfortable throughout your pregnancy journey.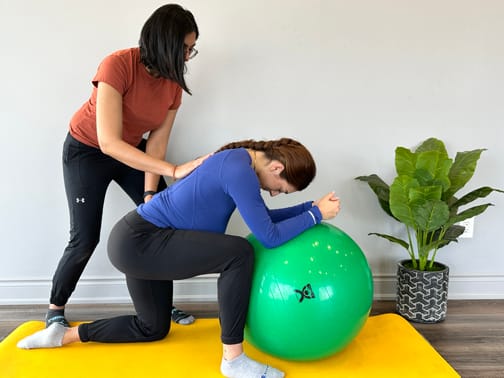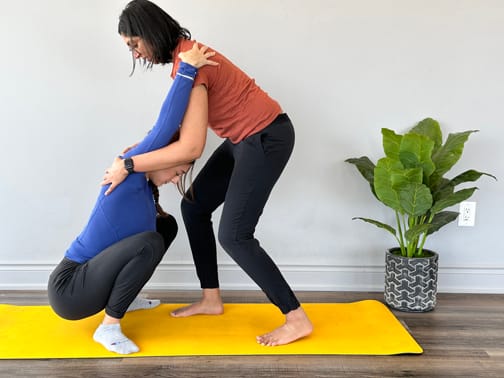 Preparing for labour and delivery can be overwhelming, but with the right guidance and support, you can feel empowered to handle whatever comes your way. Our pelvic health physiotherapy services are designed to help you strengthen your pelvic floor muscles and learn relaxation and breathing techniques to help you manage pain during labour.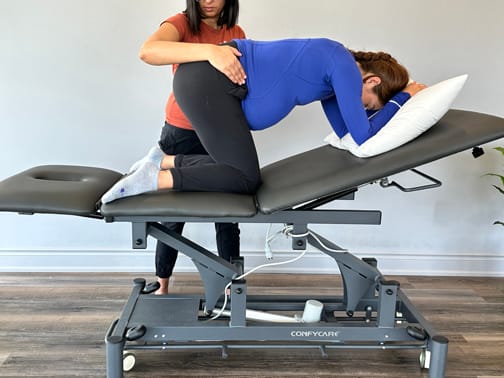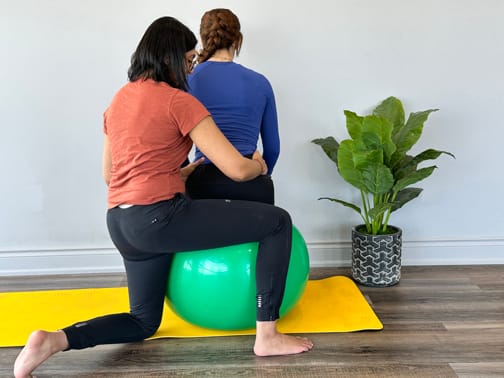 When you are pregnant, you set up regular visits with your OB-GYN or midwife at different milestones of your pregnancy. It is highly recommended that you set up appointments with our Labour and Delivery Prep Pelvic Health Physiotherapist at various milestones in your pregnancy to make your pregnancy and delivery experience comfortable.
Some of the things you will work on with your pelvic Health Physiotherapist include:
Getting to know your pelvic floor
Understanding the changes your body goes through during and after pregnancy
Dealing with common pregnancy discomforts
Understanding the labour and birthing process
Understanding how your partner can best support you
Post-partum recovery
Book your Bump-It-Up Labour and Delivery Assessment today! Click Here to book.
Why would I need to see a pelvic health physiotherapist before labour and delivery?
Seeing a pelvic health physiotherapist before labour and delivery can help you prepare your body for the physical demands of childbirth. Your practitioner  can provide exercises and techniques to help strengthen and relax your pelvic floor muscles, which can help reduce the risk of tearing during labour and delivery.
How can a pelvic health physiotherapist help me with labour and delivery prep?
A pelvic health physiotherapist can teach you a variety of exercises and techniques to prepare for labour and delivery. These may include exercises to strengthen your hips and your back, breathing exercises to help you relax during labour, mobility exercises and perineal massage.  You will also receive extensive education on various positions to deliver with a reduced risk of tearing. Your prenatal programme will be customised to address your unique needs and wishes for a positive birthing experience.
I have pelvic pain during my pregnancy, will the Bump-It-Up practitioner help me with that?
Pregnancy can put a lot of strain on the pelvic region, which can lead to pain and discomfort. A pelvic health physiotherapist can use manual therapy techniques in addition to teaching you exercises and positions to help alleviate pain and improve mobility in the pelvis.
If I have incontinence during my pregnancy and sign up for the Bump-It-Up labour and birth prep, will it be addressed by the pelvic health physiotherapist?
Absolutely! We often see clients that have this symptom during pregnancy. Your practitioner will perform a thorough assessment to understand the root cause of your incontinence and your Bump-It-Up programme will be tailored to help!
What happens after my baby is born?
Congratulations! After you deliver your baby, you will be seen for your postpartum assessment. Your pelvic floor, hips and spine will be assessed. You will be coached with lifting techniques for optimal alignment during childcare. At this point, your practitioner will also assess your eligibility to get back into an exercise routine.
I might not have access to childcare at the time of my appointment postpartum. Am I able to bring my baby to the clinic?
Yes, you would be able to bring your child to your appointment. Treatments are carried out in quiet rooms which are sanitized prior to each appointment so you can be at ease.
At our clinic, we believe that every birthing person deserves to feel confident and prepared for labour and delivery. That's why we offer a safe and supportive environment where you can ask questions, receive personalised attention, and work towards achieving optimal pelvic health.
If you're ready to prepare for labour and delivery with the help of a pelvic health physiotherapist, contact us today to schedule your initial assessment. We look forward to supporting you on your pregnancy journey!
The Bump-It-Up Labour and Delivery Prep Program is currently being offered at the Mississauga clinic. Click here to book.