Often, we get confused between Physiotherapy and Physiology both as both have many similarities, but they have a set of differences too.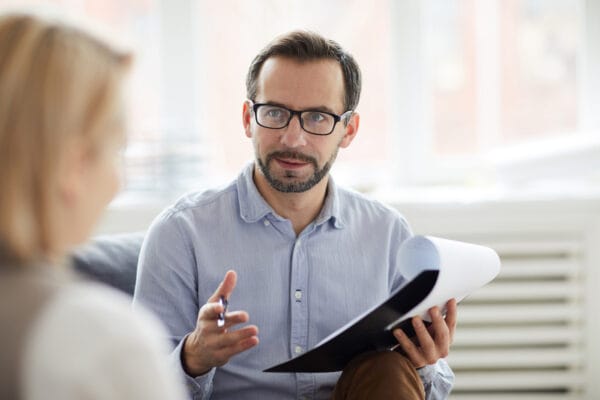 What is Physiotherapy and what does a physical therapist do?
Physiotherapy or Physical Therapy is a medical treatment where patients face problems of mobility, function, and wellbeing; pain in specific locations of a body especially body parts that are in constant motion like bones, tissues, etc. it helps through physical rehabilitation, injury prevention. Tests are carried out to determine the limitations of the patient which further helps in formulating the set of exercises that will aid in restoring movement.
Physiotherapist duties are:
Detect patient's medical issues in order to help the patient recover from illness, accident, or injury.
Provide a clear and well-organized exercise program with clearly defined goals and milestone targets.
Set objectives for patient progress and document it.
Set up an exercise session as a part of the treatment, maintain detailed reports of future exercise planning.
Prepare an evaluation document, instruct patients to use exercise equipment such as walkers.
Inform the patient about the benefits of exercise to mentally motivate them.
Follow the doctor's directions to prescribe exercises meanwhile assisting doctors and nurses if required.
What is Physiology and what does a Physiologist do?
Physiology is a medical treatment and a detailed study of the anatomy of the body organs and their cells, this treatment aims at preventing chronic diseases and providing physical health benefits suffering from injuries. It treats diseases like obesity, cardiovascular diseases, and diabetes.
Physiologist responsibilities are:
Monitor and record patients' health and medical performance while exercising and under medication, make thorough observations over time to deliver results to the physician.
Use medical equipment and machinery when going through the exercise of lungs and heart.
Performing tests to evaluate physical and mental stress levels.
Simultaneously work with physiotherapists to evaluate results.
Create a plan of types of exercises to be followed.
Assess the treatment's effectiveness to fetch the right results.
Differences between Physiologist and Physical Therapist
Physiologists and exercise physiologist degree requirements both undertake 4 years of university training, both theoretical and practical, studying subjects such as anatomy, physiology, and biomechanics, etc. Both are recognized by Medicare, TAC, WorkCover, and private health funds, and require yearly professional development.
2. Physiologists provide prescription and teach trigger point therapy and self-massage techniques, using exercise equipment such as foam rollers and trigger point balls. Physiotherapists, on the other hand, can deliver soft tissue mobilization through massage, acupuncture, dry needling, and ultrasounds, guide you through self-massage techniques as well.
3. Physiotherapists evaluate the injury diagnosis and prognosis, whereas Physiologists receive the injury diagnosis and deliver the rehabilitation prognosis.
4. Physiologists specialize in providing lifestyle modification techniques to support those with a wide range of chronic health conditions to promote improved health and wellness and decrease risk. Physiotherapists will overall specialize in the acute phase of an injury, and can often also deliver long-term rehabilitation and health monitoring.
5. Exercise physiology accreditation and the conditions they work with:
Cancer treatment recovery
Chronic pain and fatigue
Managing osteoarthritis pain
Osteoporosis and arthritis
Diabetes
Metabolic Syndrome
Mental health
Musculoskeletal
Neurological (Parkinson's disease, multiple sclerosis, cerebral palsy)
Obesity
Pulmonary
Cardiovascular
Our qualified physiotherapists are available at the following locations: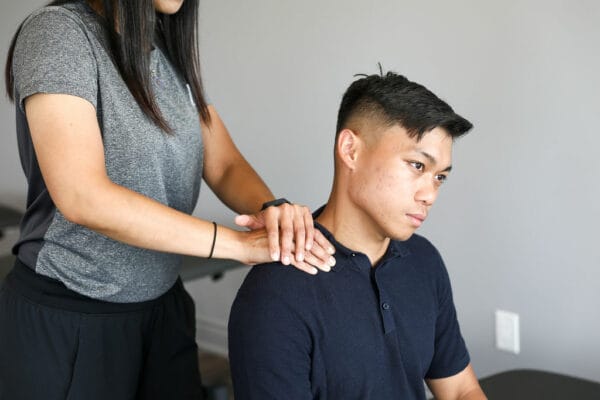 6. Conditions physical therapists work with:
Mobility and balance concerns/falls
Back or other spinal joint pain
Sports injuries
Chronic pain
Post-surgery rehabilitation
Cardiorespiratory issues
Neurological (injuries) conditions – for example stroke
Parkinson's disease
Multiple Sclerosis
Arthritis- for example osteoarthritis/rheumatoid arthritInjury Cycle – Acute Phase
Immediately post-injury (this is often called the 'acute phase' of the injury), a medical patient should visit a Physiotherapist to control the inflammation of the joint and the pain caused by its movement and friction.
At this stage, Physiotherapists are able to provide a diagnosis of the types of injury, provide manual therapy, and if needed, provide temporary mobility aids such as a splint or crutch.
Injury Cycle – Recovery Phase
The next phase of rehabilitation that is 3 to 4 weeks post-injury, is when a Physical Therapist will come into the play and provide treatment in order to introduce exercises to regain range of movement, including mobilization of soft tissue structures, and restore joint mobility and strength to optimize function.
All exercises prescribed by the Exercise Physiologist are made to achieve each individual's activities of daily living and rehabilitation or performance goals.
Exercises recommended by the Physical Therapists are made to achieve an individual's daily life activities and rehabilitation or performance targets.
Difference between Physiology and Physiotherapy
| | |
| --- | --- |
| Physiotherapy | Physiology |
| Disorders concerning muscle and bones are treated by physiotherapy. This includes some medical conditions such as arthritis, joint aches, back pain, cardiorespiratory ailments like emphysema, asthma, neurological disorders like Parkinson's disease, stroke, and post-surgery complications, etc. | Physiology focuses on increasing metabolism and physical energy during the course of treatment along with rehabilitation. The diseases treated by physiological exercises are obesity, hypertension, diabetes, immunity complexities, arthritis, etc. |
| The techniques used by Physiotherapy are manipulation, electrotherapy, mobilization, therapeutic physiotherapy exercises, and gentle massage. These are performed by trained physiotherapists after evaluating the patient's physical conditions. | Physiological treatments are not rendered after identifying the problem. The treatment to lower any kind of discomfort before a proper diagnosis is a part of physiology exercises. In physiology, a proper plan is designed with the mainstream treatment and changes in lifestyle and behavior. |
| Physiotherapy can be studied at the Bachelors's level (BPT) course. | Physiology is a higher academic course at the Post Graduate level of medical science. One has to complete MBBS before opting for MD in Physiology. |
Why do you need a Physical Therapist and how can it help you?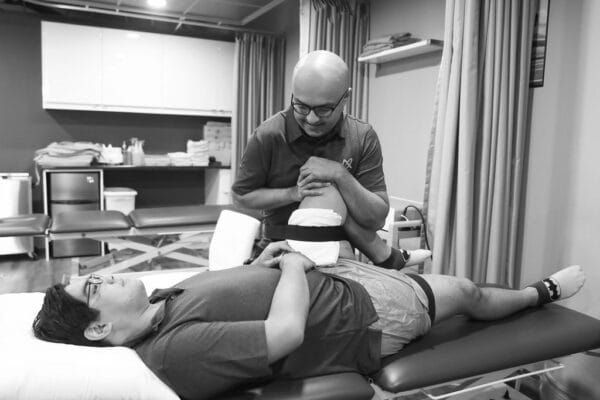 Using these checklists is a great way to decide which health professional is best for you.
Do you have pain that is new, unexpected, or not yet diagnosed?
Or you have a type of sports injury, or have you recently undergone orthopedic surgery?
Do you require hands-on treatment for symptomatic relief such as acupuncture, manipulation or massage?
If you have answered yes to any of the above questions, then a Physical Therapist may be for you!
It's well known that exercising for the proper duration and intensity may help improve the quality and length of life – it may decrease the incidence of obesity and chronic health conditions. Accredited Exercise Physiologists can work with such conditions through prescriptions and proper training.
Our Exercise Physiologists are university-qualified health professionals who provide safe, effective exercise programs, tailor-made to meet your health goals.
Do you need a physiologist and physical therapist and how can they help you?
Using these checklists is a great way to decide which health professional is best for you.
Are you recovering from an injury, or have a prior injury that you do not want to worsen, however, wish to get fit and healthy?
Do you have a chronic health condition (such as diabetes, hypertension, high cholesterol, asthma, obesity, osteoporosis, etc.) that exercise could assist with?
If you have goals around losing weight or maintaining a healthy weight?
Do you seek a specifically drafted and prescribed exercise program that will meet your health and wellness needs?
At the end of the day, there is a degree of overlap between both professions as they aid in treating many different conditions and aspects of health and wellbeing. The take-home message here is that if you are in the acute stages of rehabilitation then a Physiotherapist may be the right person to seek treatment from. However, if you are in the sub-acute and recovery or chronic stage of rehabilitation then receiving treatment from an expert physiologist for a specific and individually tailored exercise program is what you need.
For further information regarding how an Accredited Exercise Physiologist can help you contact us at different physiotherapy clinics in GTA.