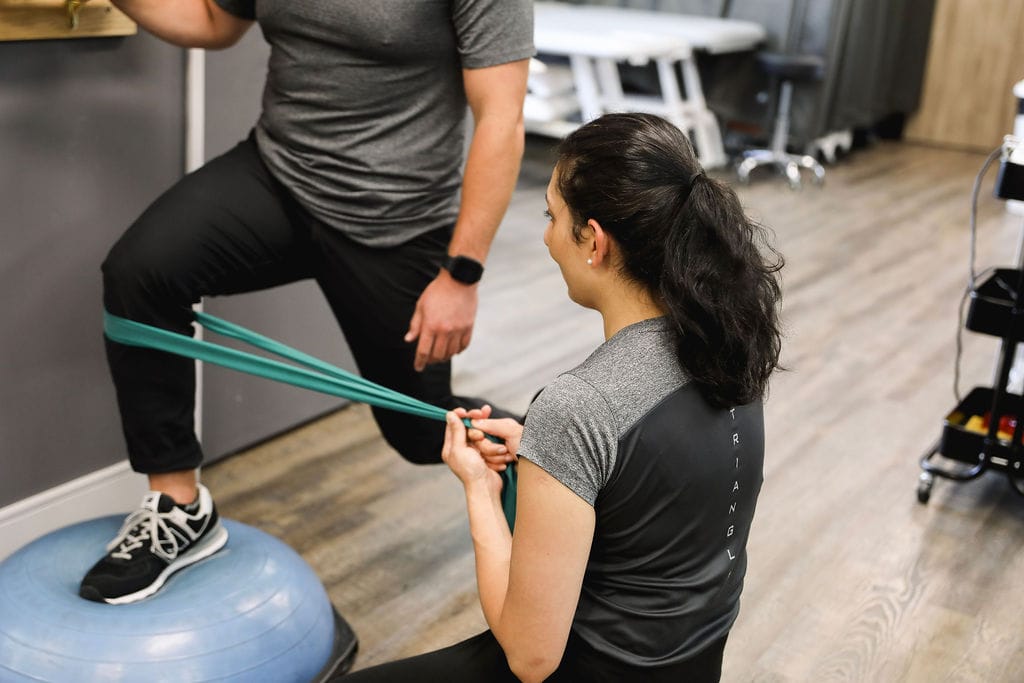 People often ask us if physiotherapy is the same as physical therapy, and the answer is yes. In fact, the term physiotherapy and physical therapy can almost be used interchangeably.
Are there any differences and similarities between physical therapy and physiotherapy?
In general, there are no differences between physical therapy and physiotherapy. The term physiotherapy is used for those based in Australia, Canada, or Ireland while the term physical therapy is used by those based primarily in the United States.

Some believe that there is a slight difference when it comes to its approach. Some would say physiotherapy uses more hands on approach and manual therapy while physical therapy is more exercise based in its approach.

Ultimately, it shouldn't matter which term is used as long as you see someone who is registered with the College of Physiotherapists of Ontario. Find a professional that will provide you with the proper treatment and care to help you with your condition and improve the quality of your life.
Similarities:
Both Physiotherapy and Physical Therapy aim to help patients recover from injuries and conditions that affect their mobility and independence.
Both professions use a variety of manual therapy techniques, exercises, and other treatments to help patients regain strength, flexibility, and range of motion.
Both Physiotherapy and Physical Therapy are concerned with improving the quality of life for patients and helping them return to their daily activities as soon as possible.
Differences:
Geographical Location: Physiotherapy is a term used primarily in the UK, Europe, and other parts of the world, while Physical Therapy is used primarily in the United States.
Education: Generally, the education is no different for both titles.
Scope of Practice: This may differ based on the country of practice but in North America the socpe remains the same.
Specializations: Physiotherapists have the option to specialize in specific areas of practice. They can specialize in sports, women's health, cancer rehab and pediatrics. Physical Therapists also have the option to specialize, but the options may differ depending on the country they practice in.
Book your appointment to see a physiotherapist here.