Spondylolisthesis is a condition that leads to back pain caused by the instability in the vertebrae. According to an article published in Spine, 6 to 11.5% of the adult population experiences this condition. People who are involved in football or gymnastics are at a higher risk. While we understand that it's a painful condition to be in, we don't want you to stop doing what you love and therefore, we suggest you to book an appointment with our expert Physiotherapists at any of our nine rehabilitation clinics across the GTA (Etobicoke, North York, Mississauga, King West, Lawrence Park, Erin Mills, Queen Quay, Oakville, Liberty Village).
When it comes to spondylolisthesis, exercise plays a very important role in improving the condition. However, one must remember here that not all exercises are safe and can even further damage the spine. We are going to make you learn Spondylolisthesis exercises that must be avoided for an effective Spondylolisthesis treatment. Before we move to exercises to avoid in spondylolisthesis, we must first understand what is spondylolisthesis.
Spondylolisthesis – an overview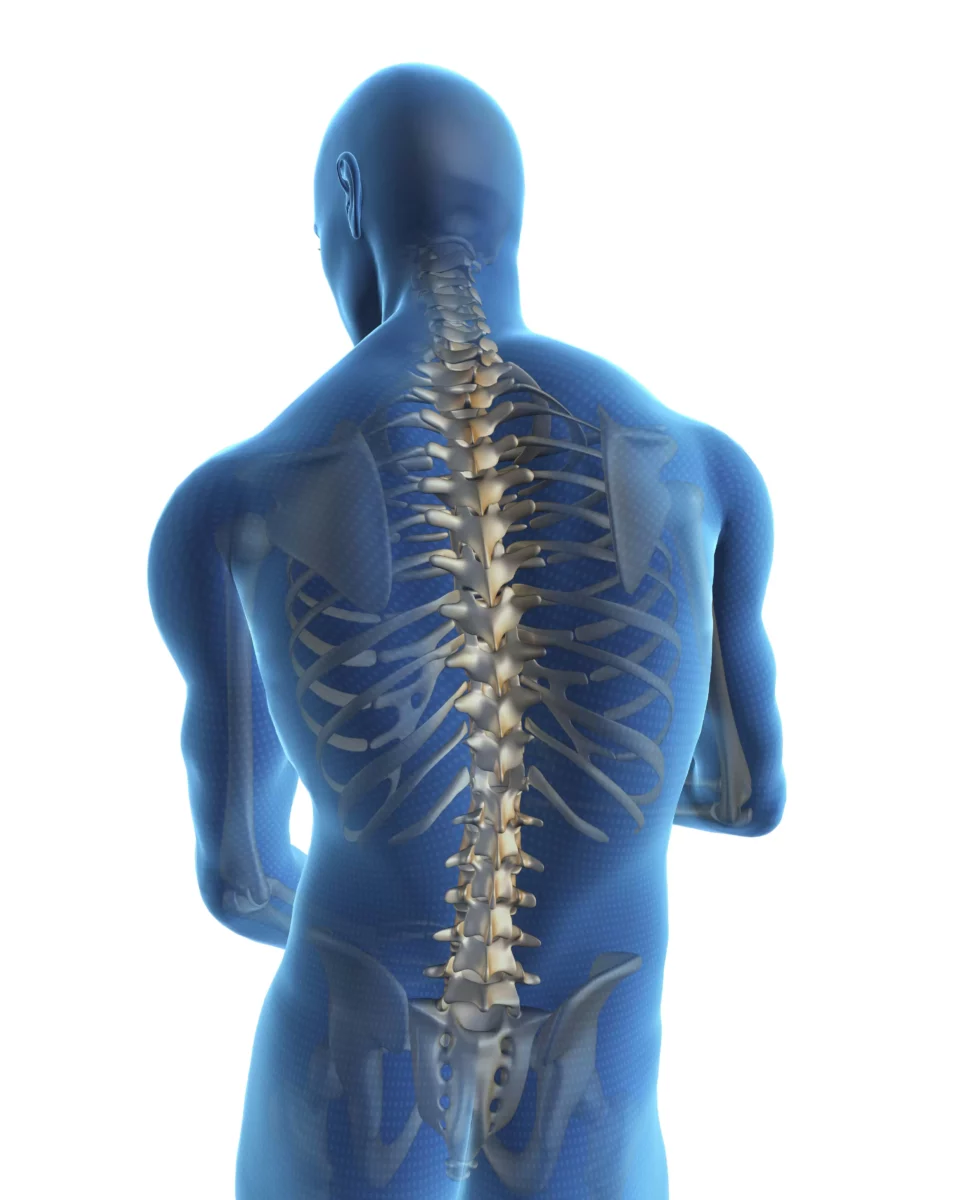 Is is usually caused by degeneration of the vertebrae or disc, due to trauma, injury or genetics. It makes a piece of the spinal bone, also known as vertebrae slips out of alignment and onto the bone below it. Spondylolisthesis usually occurs at the fifth lumbar vertebrae. As reported by the Cleveland Clinic, spondylolisthesis is one of the most common causes of back pain for teen athletes. Having said that, degenerative spondylolisthesis also results in low back pain in people older than 40 years.
Specific spondylolisthesis exercises are suggested to alleviate the pain and discomfort thereby improving the function and quality of life. Let's now talk about the symptoms of spondylolisthesis.
Symptoms of Spondylolisthesis
Most of the spondylolisthesis symptoms include pain in the lower back that gets worse with standing and hyperextension. The pain may appear like a muscle strain. There are some other symptoms of spondylolisthesis that one must look out for –
• Tightness in hamstring
• Pain in posterior buttock
• Neurological changes including tingling down the legs and numbness
If you are experiencing any of these symptoms or have recently occurred an injury, consult our experienced physiotherapists at our rehabilitation clinics in different locations in GTA.
After a through examination, the physiotherapist suggests a personalised program to help reducing the pain and discomfort caused due to spondylolisthesis. Usually, the physiotherapists classify spondylolisthesis as low grade or high grade, depending on how much the vertebrae have slipped forward. Patients with lesser symptoms and low-grade slips respond well to conservative line of treatment, like exercise. However, patients who experience high grade slips witnessing numbness or tingling in the legs may require surgery.
Considering the potential risks, it is very important to know what exercises must be avoided in spondylolisthesis to prevent further damage or injury.
Spondylolisthesis Exercises to Avoid
If you are looking to rehabilitate a non-operative spondylolisthesis after consulting with the physiotherapist, expect it to take three to six months to heal, according to Sanford Orthopaedics Sports Medicine. It is suggested that the patient must take a break of at least three months from sports and athletics. The patients are also suggested to wear a brace for continuous stretch of time.
Other than rest and bracing, there are many other things to avoid in spondylolisthesis. We are now listing spondylolisthesis exercises to avoid to ensure proper and speedy recovery. These include lumbar extension movements that can take your spine past the neutral position. The lumbar extension movements may increase the pain and slow down the healing of the affected vertebrae.
Some other exercises to avoid in spondylolisthesis include –
Prone press-ups (Push-up while lying on the stomach)
Standing extensions
Prone leg raises (Lifting legs while lying on the stomach)
Back extension machine at the gym
It is also suggested that yoga asanas must also be avoided in spondylolisthesis. Yoga includes various back extension postures, like cobra and swan pose, which may not be safe to practice in spondylolisthesis.
There are some other exercises that must be avoided in spondylolisthesis. These includes weightlifting, exercises that need you to twist or bend, high impact activities that put a lot of stress on the healing back, like jumping rope or box jumps.
Now that we have learnt what exercises should be avoided for spondylolisthesis, we must also understand are the best to treat spondylolisthesis. Just like all the other injuries, physiotherapy is beneficial in the treatment of spondylolisthesis. Mostly, the rehabilitation focuses on increasing the core muscles without going past neutral along with hamstring stretches. One should expect up three to six months of rehabilitation before returning back to normalcy.
Spondylolisthesis Exercises to Do
We suggest the following spondylolisthesis exercises for a speedy and efficient recovery. We also suggest you to consult with your physiotherapist and not undertake any of these exercises without his approval.
Pelvic tilt exercises – These exercises help in reducing the discomfort by stabilising the lower spine in a flexed position. Depending upon the pain and your preference, pelvic tilt exercises can be done in various positions.
Crunches – Patients suffering from spondylolisthesis often face instability and pain caused by weak abdominal muscles. This can be strengthened with powerful crunch exercises. You must try to focus on proper form and moving slowly to engage the core muscles. Spondylolisthesis is a painful condition to be in and therefore we suggest not to force the body to move through full range of motion. This may increase the pain and slow down the recovery time.
Hamstring stretch – Spinal instability often causes tension in the hamstrings to those suffering from spondylolisthesis. Hamstrings are the large muscles that run down the back of the thigh. Stretching hamstrings sitting on the ground can help to relieve tension and tightness caused due to spondylolisthesis. It also reduces the lower back pain.
Multifidus activation – Multifidus muscles are the small but very important muscles lying next to the spine. These muscles help in bending and twisting movements thereby increasing the stability of the spinal joints. If suffering from spondylolisthesis, activating multifidi will ease the pain and provide the much-needed comfort.
Double knee to chest – This spondylolisthesis exercise is suggested to decrease the instability and improve the strength. It works on the core muscles of the torso and is thus beneficial in spondylolisthesis.
Check with your physiotherapist before starting any exercise program for spondylolisthesis while recovering from this injury. You can aim for a gradual return to physical and sports activities, depending on the severity of the injury and how string your core is. Post healing core strengthening is also suggested to prevent future injuries.
Click HERE to book an appointment with a physiotherapist at one of our eight locations.