What are orthotics?
Orthotics are custom made inserts that are worn inside your shoe to control abnormal foot function.
Orthotics solve a number of biomechanically related problems, for example, ankle and knee pain, pelvis, hip, spinal pain. This is achieved by preventing misalignment of the foot, which significantly alters the way in which the bones move within their joints.
Orthotics work for the feet the same way prescription glasses work for the eyes.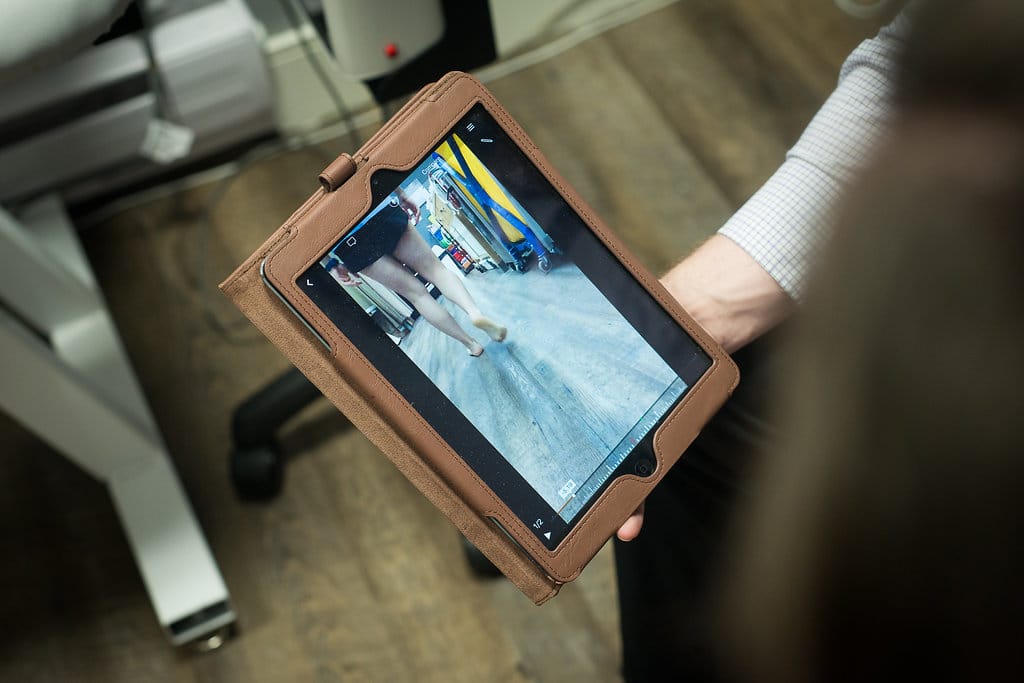 Who can benefit from orthotics?
Custom orthotics can be used for all ages and for a variety of activities and can be made to fit any type of shoe.
Where can I get the best custom orthotics?
The best custom orthotics can be purchased from a clinic where a chiropodist or qualified health professional conducts an assessment and a 3D scan of your feet to determine the best orthotics for you. The 3D Scan is then sent to a lab where the scan is used to manufacture your orthotics.
Triangle Physiotherapy has qualified health practitioners that can assess you and recommend the best custom orthotics for you.
How can Orthotics correct foot conditions?
The best custom orthotics can:
Help balance pressure placed on the feet by redistributing the weight appropriately
Help stabilize the heel
Support the arch of the feet
Provide cushioning to delicate and inflamed areas of the feet that arise from too much walking, jogging, running, etc.
What is a knee brace and how can it help me?
A knee brace can help support and stabilize an unstable knee due to injury or osteoarthritis. The best knee brace will offer the support you need in order to balance and evenly distribute your weight in order to have a more comfortable walk or run.
What conditions can a knee brace help with?
Whether it's a knee sprain, arthritis, torn ACL, runner's knee, knee instabilities or knee discomfort, the best knee braces help support and manage pain.
When should I start wearing a knee brace?
Once you start experiencing knee pain or discomfort or find that the knee is unstable while walking or running or after you have had knee surgery , book an appointment with one of our health practitioners who can assess you and recommend the best knee brace for you.