Ankle anatomy can be explained as below.
The ankle joint, or talocrural joint, is a synovial joint (meaning lubricated joint) that mimics a hinge. It has a unique design that allows it to withstand 1.5 times a person's body weight when walking and about 8 times a person's body weight when running. The ankle is divided into 5 main sections, which are:
Bones and joints
Ligaments and tendons
Muscles
Nerves
Blood vessels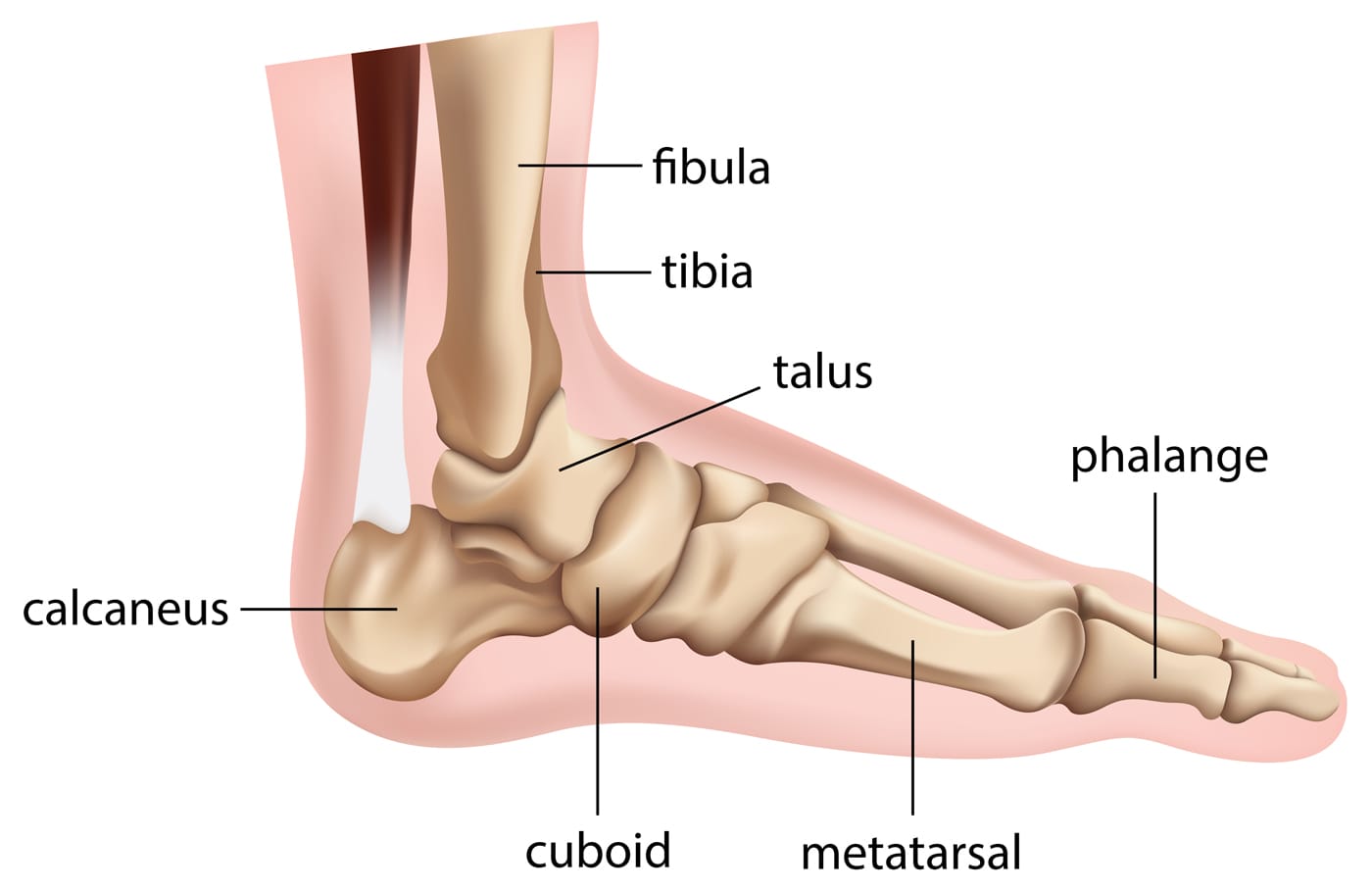 Ankle bones
The ankle joint consists three bones: The ankle bone (Talus), shin bone (Tibia), which holds the Talus at the lower end along with a parallel thinner bone (Fibula) and the heel bone (calcaneus). The talus has a socket-like structure which allows it to work like a one-directional hinge.
Aslo read, Physiotherapy Clinic in Etobicoke
Ligaments and Tendons
Ligaments and Tendons serve similar functions but in slightly different ways. While they are both referred to as "soft tissue" structures, ligaments attach bones to bones while tendons attach muscles to bones. Both of them are made of collagen fibers.
Muscles
Muscles work by stretching and contracting, which allows us to walk, run and jump. Below are some of the most prominent muscles of the lower leg:
The peroneals (peroneus longus and peroneus brevis) are located on the outside edge of the ankle and are mainly responsible for bending the foot down and out.
The calf muscles (gastrocnemius and soleus) connect to the calcaneus by the Achilles tendon. When the calf muscles tighten, they bend the ankle down.
The tibialis posterior muscle supports the arch of the foot and helps turn the foot inward.
The tibialis anterior pulls the ankle upward.
Also read, Physiotherapy Clinic in Mississuaga
Nerves
The nerves on the outer edge and front part of the ankle control muscle movement and provide sensation to the top and outside edge of the foot.
Blood Vessels
There are many arteries which supply blood to the ankle such as the dorsalis pedis, tibial artery, etc. Without adequate blood supply, the muscles of the ankle would not be able to function and would cause significant impairments.
We have 6 clinics located across the GTA: Etobicoke, Oakville, Mississauga, North York, and Toronto (King Street West and Yonge Street. If you are suffering from foot or ankle problems you may benefit from treatment. Don't suffer any longer! Call or email us today and we will be happy to answer all of your questions.
You can book an appointment for Ankle Anatomy: Click here to book an appointment