Q: Why do I experience back pain while working from home?
A: Back pain during work from home can be caused by various factors. Some common reasons include:
Poor posture,
Inadequate ergonomics,
Prolonged sitting,
Lack of physical activity, and
Stress
Working from home often means using suboptimal workstations, such as sitting on a couch or using a kitchen table as a desk, which can contribute to poor posture and strain on the back muscles.
Q: How can I improve my posture while working from home?
A: Improving your posture can help reduce back pain. Here are some tips:
Use a comfortable chair with good lumbar support.
Sit up straight and align your head, neck, and spine.
Keep your feet flat on the floor or use a footrest if needed.
Position your computer monitor at eye level to avoid straining your neck.
Take breaks and stretch regularly to prevent prolonged sitting.
Q: What are some ergonomic recommendations for a home office setup?
A: Consider the following ergonomic recommendations for a home office setup:
Invest in an adjustable chair with proper lumbar support.
Use a desk or workstation at an appropriate height to maintain proper alignment.
Position your keyboard and mouse at a comfortable distance and height.
Ensure your computer monitor is at eye level and about an arm's length away.
Use a document holder if you frequently refer to papers or documents.
Consider using an ergonomic keyboard and mouse to minimize strain on your hands and wrists.
Q: How can I incorporate physical activity into my work-from-home routine?
A: Adding physical activity to your work-from-home routine can help alleviate back pain. Here are some suggestions:
Take short breaks every hour to stretch and move around.
Incorporate exercises such as walking, jogging, or cycling into your daily routine.
Consider using a standing desk or an adjustable desk converter that allows you to alternate between sitting and standing.
Engage in exercises specifically targeting core strength and back muscles, like yoga or Pilates.
Schedule regular exercise breaks or participate in online workout classes during your breaks.
Q: Are there any specific exercises that can help relieve back pain while working from home?
A: Yes, certain exercises can help relieve back pain. Here are a few examples:
Cat and Camel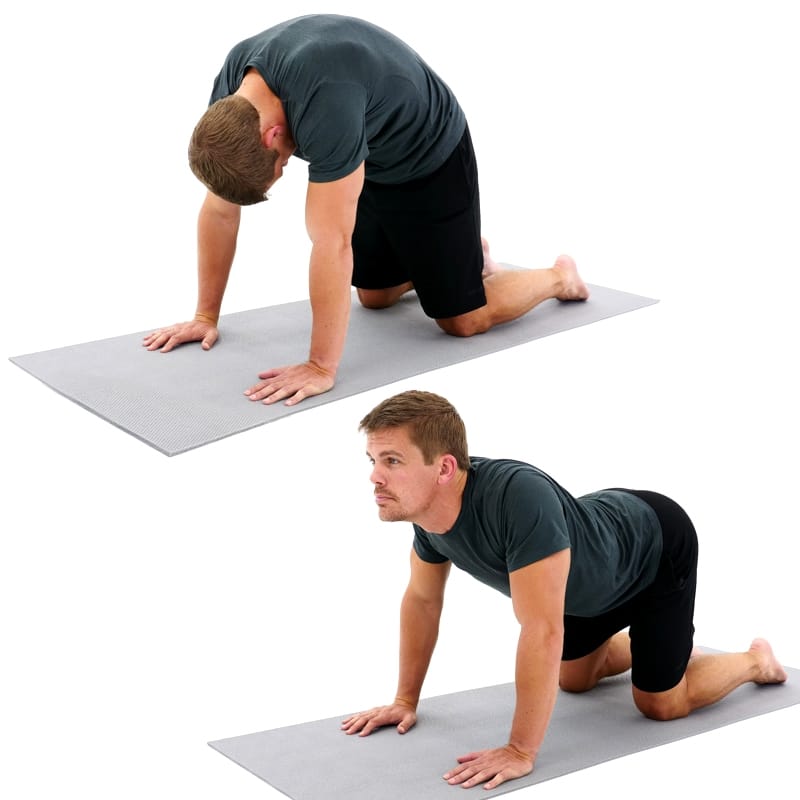 Get on your hands and knees, arch your back upward like a cat, then lower it down like a camel.
2. Back Extensions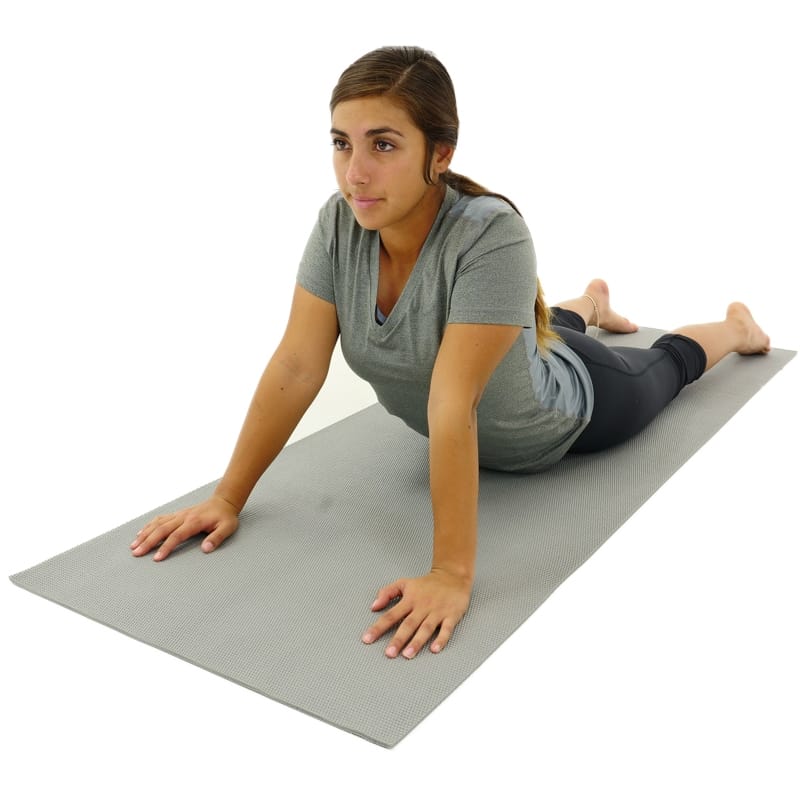 Lie face down, place your hands under your shoulders, and slowly lift your upper body off the ground while keeping your pelvis on the floor.
3. Bridge Pose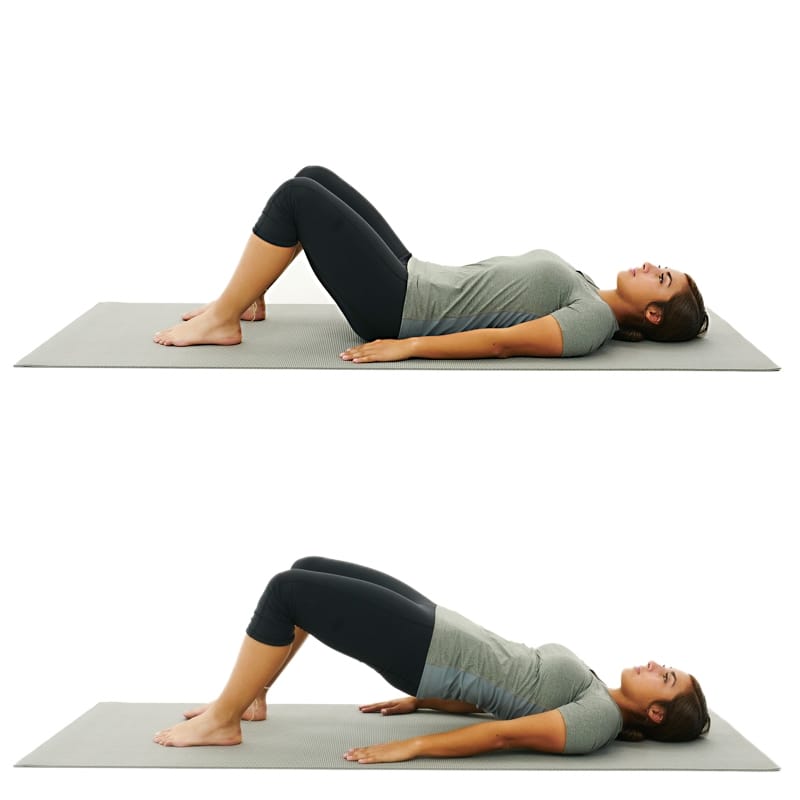 Lie on your back with your knees bent, feet flat on the floor. Lift your hips off the ground, forming a straight line from knees to shoulders.
4. Child's Pose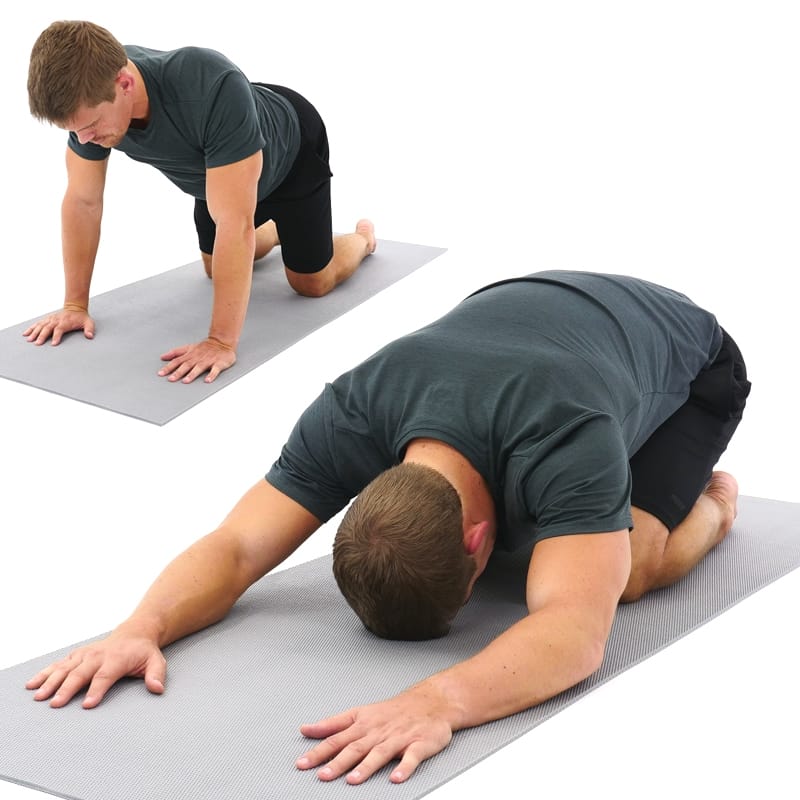 Kneel on the floor, then sit back on your heels while lowering your upper body forward, reaching your arms out in front of you.
Remember to consult with a physiotherapist for personalized advice on exercises and stretches for your specific condition.
Q: How can I manage stress-related back pain while working from home?
A: Stress can contribute to back pain. Here are some strategies to manage stress:
Practice relaxation techniques such as deep breathing exercises, meditation, or mindfulness.
Maintain a healthy work-life balance by setting clear boundaries between work and personal time.
Engage in stress-reducing activities outside of work, such as hobbies, exercise, or spending time
Click HERE to book an appointment with a physiotherapist at one of our eight locations.