Q: Why do I experience back pain while working from home?
A: Back pain during work from home can be caused by various factors. Some common reasons include:
Poor posture,
Inadequate ergonomics,
Prolonged sitting,
Lack of physical activity, and
Stress
Working from home often means using suboptimal workstations, such as sitting on a couch or using a kitchen table as a desk, which can contribute to poor posture and strain on the back muscles.
Q: How can I improve my posture while working from home?
A: Improving your posture can help reduce back pain. Here are some tips:
Use a comfortable chair with good lumbar support.
Sit up straight and align your head, neck, and spine.
Keep your feet flat on the floor or use a footrest if needed.
Position your computer monitor at eye level to avoid straining your neck.
Take breaks and stretch regularly to prevent prolonged sitting.
Q: What are some ergonomic recommendations for a home office setup?
A: Consider the following ergonomic recommendations for a home office setup:
Invest in an adjustable chair with proper lumbar support.
Use a desk or workstation at an appropriate height to maintain proper alignment.
Position your keyboard and mouse at a comfortable distance and height.
Ensure your computer monitor is at eye level and about an arm's length away.
Use a document holder if you frequently refer to papers or documents.
Consider using an ergonomic keyboard and mouse to minimize strain on your hands and wrists.
Q: How can I incorporate physical activity into my work-from-home routine?
A: Adding physical activity to your work-from-home routine can help alleviate back pain. Here are some suggestions:
Take short breaks every hour to stretch and move around.
Incorporate exercises such as walking, jogging, or cycling into your daily routine.
Consider using a standing desk or an adjustable desk converter that allows you to alternate between sitting and standing.
Engage in exercises specifically targeting core strength and back muscles, like yoga or Pilates.
Schedule regular exercise breaks or participate in online workout classes during your breaks.
Q: Are there any specific exercises that can help relieve back pain while working from home?
A: Yes, certain exercises can help relieve back pain. Here are a few examples:
Cat and Camel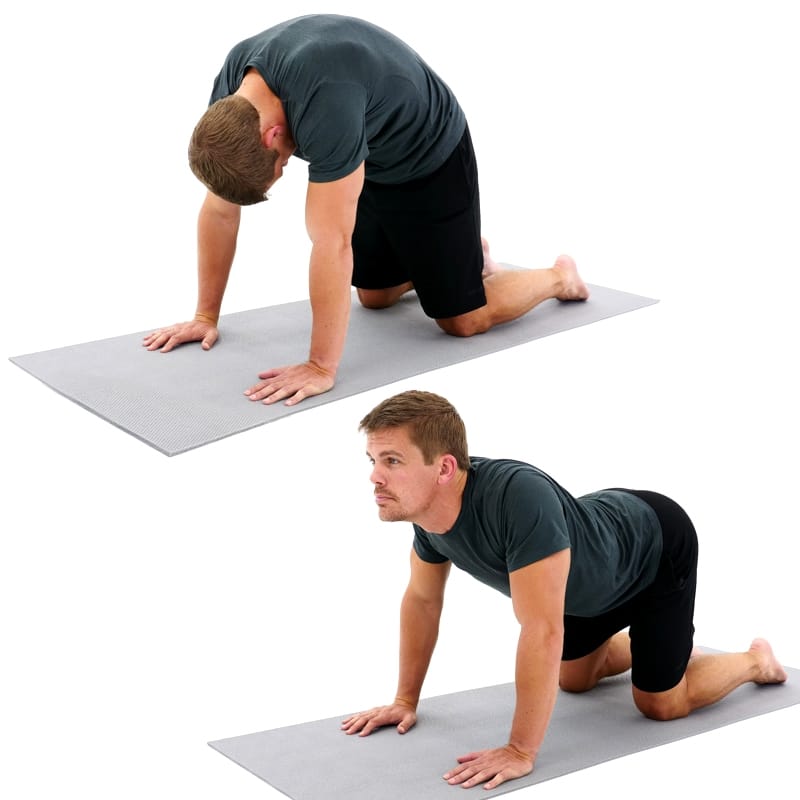 Get on your hands and knees, arch your back upward like a cat, then lower it down like a camel.
2. Back Extensions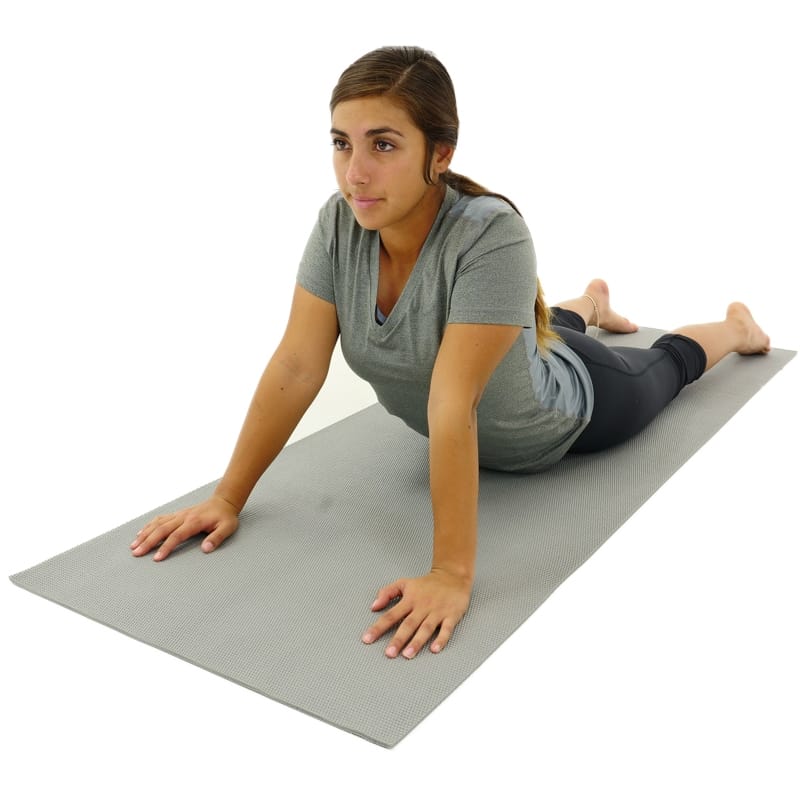 Lie face down, place your hands under your shoulders, and slowly lift your upper body off the ground while keeping your pelvis on the floor.
3. Bridge Pose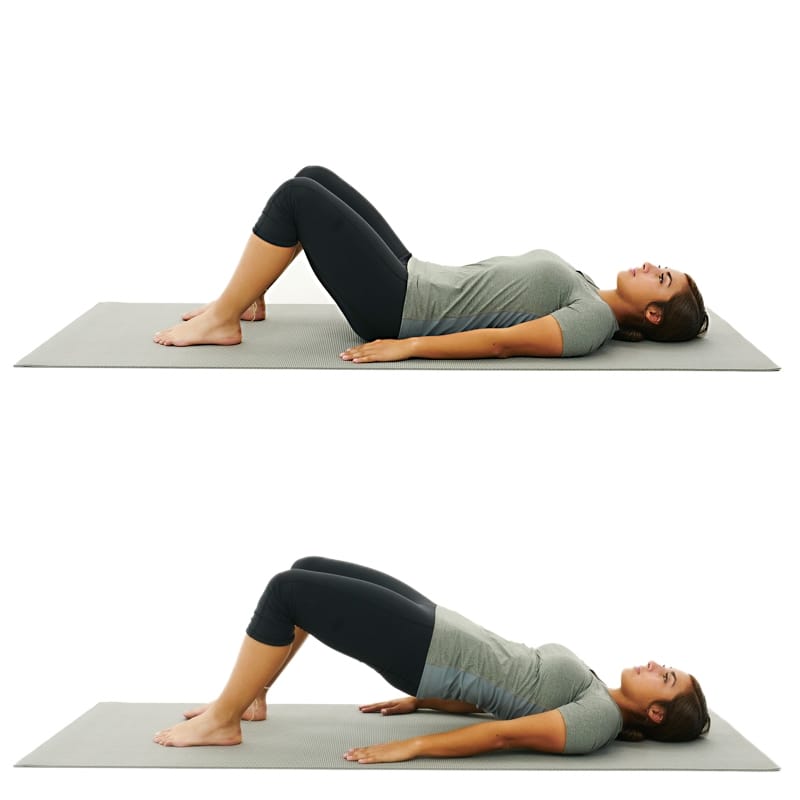 Lie on your back with your knees bent, feet flat on the floor. Lift your hips off the ground, forming a straight line from knees to shoulders.
4. Child's Pose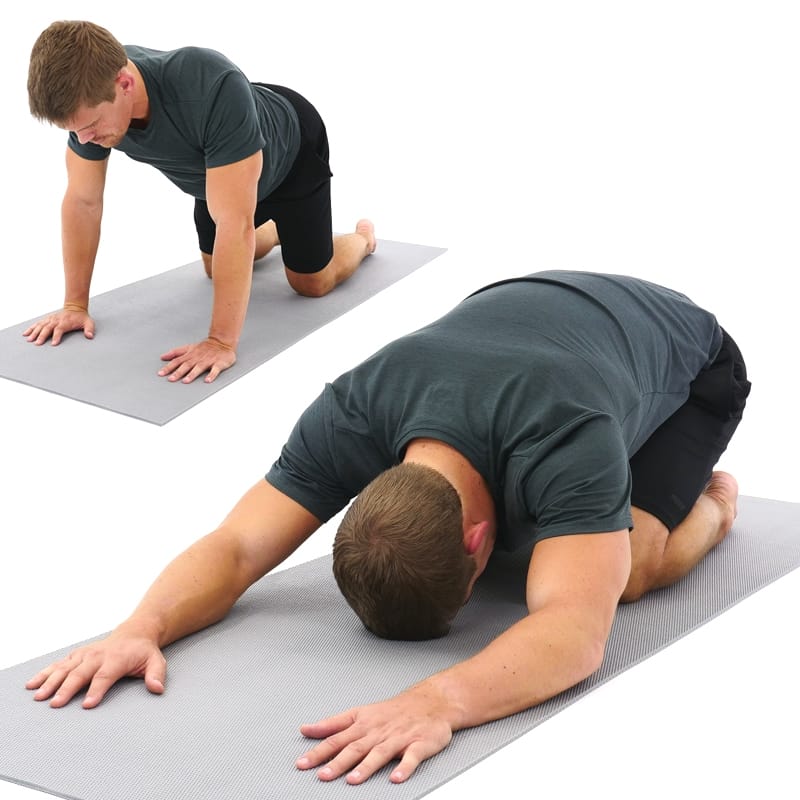 Kneel on the floor, then sit back on your heels while lowering your upper body forward, reaching your arms out in front of you.
Remember to consult with a physiotherapist for personalized advice on exercises and stretches for your specific condition.
Q: How can I manage stress-related back pain while working from home?
A: Stress can contribute to back pain. Here are some strategies to manage stress:
Practice relaxation techniques such as deep breathing exercises, meditation, or mindfulness.
Maintain a healthy work-life balance by setting clear boundaries between work and personal time.
Engage in stress-reducing activities outside of work, such as hobbies, exercise, or spending time
Click HERE to book an appointment with a physiotherapist at one of our eight locations.
Yoga has been gaining immense popularity lately, due to the short-term as well as long-term benefits that it provides. Practicing yoga provides a strong spiritual element that offers fitness and flexibility. People suffering from various health disorders can find solutions through yoga, and they may reap the extra benefits yoga provides through living a more stress-free lifestyle as well as with increased fitness.
Yoga for a healthy life
Yoga is an ancient system of health that promotes 'union' and connects the body, mind, breath and spirit as one unit, therefore enhancing and promoting an overall balanced lifestyle of health and well-being.
Also read, Best Physiotherpist in Oakville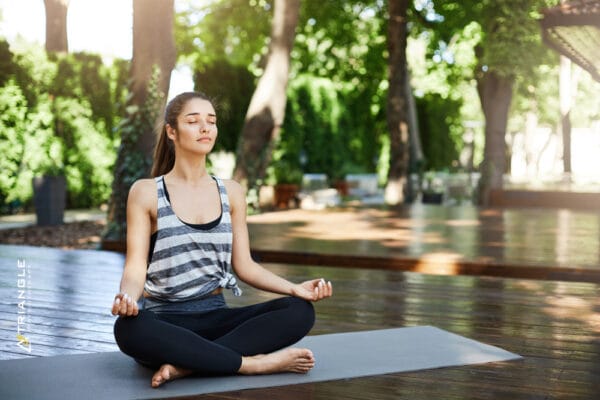 If practiced regularly the benefits of yoga are numerous. Physically and mentally, yoga may result in:
Improvement in muscular strength
Endurance
Flexibility
Body awareness
Circulation
Digestion
Hormonal balance
Normalizing blood pressure
Weight loss
Pain relief
Alertness
Concentration
Improvement in sleep
And much, much more!
It is believed that we only have a limited number of breaths in each life. Hence,yoga is believed to stretch our lives out a bit longer by taking slow and deep breaths.
Also read, Physiotherapy Treatment in Mississauga
Research has also suggested that yoga improves social and occupational functioning in schizophrenic patients.
Styles:
Some styles of yoga emphasize breathing and meditation, with limited activity; some styles emphasize form and alignment through postures, some are about a serious workout and flow, & some are all about relaxation.
Not a competition:
Don't try a posture that you are uncomfortable with; don't let someone else push you into something that you don't want to do; and don't think that you have to compete with yourself or others to achieve a posture.
Yoga is not about competition or feeling the burn.  However, a little discomfort is to be expected.  There is a huge difference between pain and discomfort, and most people mistake one for the other, especially when they are new to yoga practice.
Consult A Physiotherapist
At Triangle Physiotherapy, we work with the help of your medical history and assess how yoga may help guide your health in the right direction. All you need to do is overlook your anxieties related to your health, and feel free to contact any of our five locations for an in-depth consultation.
Back pain? You are not alone. Over 80 % of Canadians will experience back pain atleast once in their life. However, about 90% of back pain is not caused by any serious injury or disease. That being said, it doesn't make it any less painful or debilitating. For a lot of people, traditional physiotherapy and massage therapy works well, but if it doesn't don't be discouraged… there is still hope! As a physiotherapist myself that has suffered from back pain, yoga has changed my life! It has helped me increase my flexibility, core strength, improve my posture and overall enhance my life.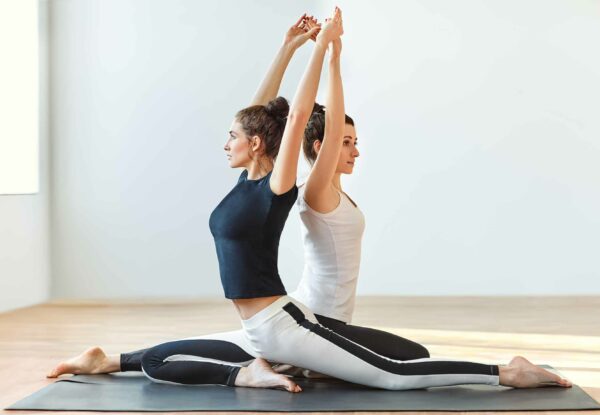 Why Yoga?
1. Stretching
The spine is meant to move in lots of different ways. If we don't move or stretch it gets stiff and rusty. This can start to cause some aches and pains which can get worse over time if it is not addressed. It can also make you more susceptible to becoming that 10% of people that suffer from a more significant injury. "But it hurts to move," you say… Yes, oftentimes it does cause some discomfort to move especially if you haven't tried to move in certain directions for a long time but science now tells us that it is far better for your back to move in a controlled and safe way rather than not moving. This is where yoga can help…. Yoga is a very gentle and proven way to help loosen up your back and make sure it moves smoothly within all its normal ranges of motion.
2. Strengthening
All of us have heard that if you have back pain you should strengthen your core, right? Yoga creates a great way of functionally strengthening your core. What that means is instead of isolating certain muscles, the yoga poses (asanas) that you are taken through will help you learn how to use all the muscles of your core together (including your diaphragm and pelvic floor!). If you continue strengthening your core on the ground then your body doesn't get stronger in the positions it needs for everyday activities. For example, vacuuming your house requires you to be slightly bent over and pushing/pulling. Yoga poses that can simulate will force you to strengthen your core muscles in the positions it is needed so that once you get stronger, vacuuming won't be painful. There are many other benefits of yoga that can help with pain from breathing techniques (if it works for women in labour then it can work for your back pain too!) Also, mind-body awareness and connection is developed to help you realize if there are postures or positions that you are doing out of habit that you don't realize can be harming your body. Yoga can correct imbalances of your musculoskeletal system that you didn't even know existed.
Click HERE to book an appointment with a physiotherapist at one of our eight locations.