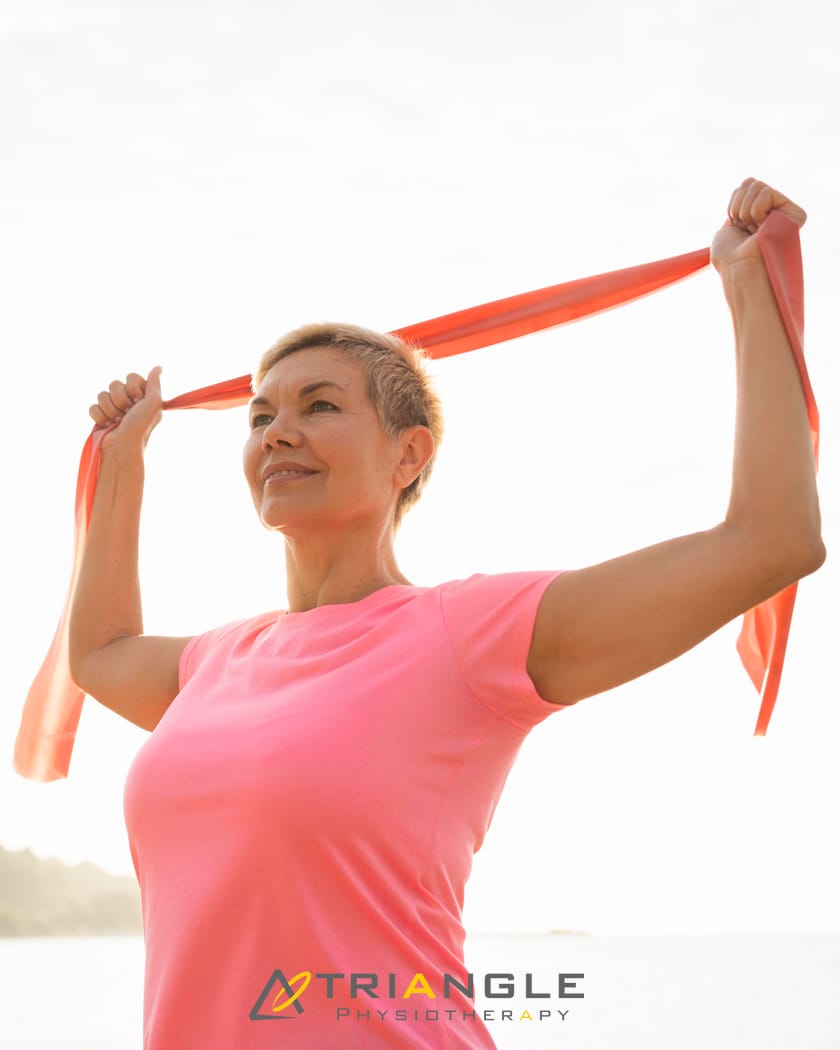 Introduction to Cancer Rehab
Cancer rehabilitation physiotherapy is a form of physiotherapy for people who have been diagnosed with cancer or for those who are undergoing cancer treatment. The goal of cancer rehab physiotherapy is to help manage and treat the side effects of cancer treatment.
Our cancer rehab physiotherapist will conduct a thorough assessment of your physical condition and medical history.
What are some conditions that cancer rehab can help with?
Common cancer rehab conditions our registered physiotherapists can help with are:
Balance problems
Pain
Breathing difficulties
Neuropathy
Muscle weakness
Fatigue
Lymphedema
Range of motion and mobility issues
What are some tips to prepare for my cancer rehab appointment?

Some tips for preparing for your cancer rehab physiotherapy appointment are:
We recommend you drink plenty of water and have a light meal before your appointment.
Complete the necessary forms before your appointment.
Remember to bring your doctor's note to your appointment if your insurance requires one for billing.
Wear comfortable clothing that allows easy movement.
Gather any relevant medical information and documentation and bring it to your appointment.
Make a list of any medications you're taking.
Try to get enough rest before the appointment.
How to find a cancer rehab physiotherapy service in Oakville?
Triangle Physiotherapy Oakville is located at 2501 Prince Michael Drive, unit 2 and it's in the same plaza as Shoppers Drug Mart and Starbucks. The main intersection is Trafalgar and Dundas. There is free parking available
How to find a cancer rehab physiotherapy service in Mississauga?
Triangle Physiotherapy Erin Mills is located at 2520 Eglinton Ave W, Unit 205 across from the Credit Valley Hospital. The main intersection is Eglinton and Erin Mills. Parking is available in the building at $1.00 for 30 minutes.
FAQ
Who can benefit from cancer rehab physiotherapy?
Individuals who have undergone or are currently undergoing cancer treatment can benefit from cancer rehab physiotherapy.
Would cancer rehab physiotherapy help during all stages of cancer treatment?
Cancer rehab physiotherapy can be helpful during all stages of cancer treatment, including before, during, and after treatment.
What kind of treatment is included in a cancer rehab physiotherapy session?
It may include some exercises, modalities, and manual therapy. Your physiotherapist will assess you and create a personalized treatment plan for you.
Is cancer rehab physiotherapy safe?
Yes, cancer rehab physiotherapy is designed to be safe, effective, and beneficial to cancer patients. It has been known to significantly improve the quality of life of Cancer Survivors.
What are the 4 stages of Cancer Rehab?
According to the Dietz Classification of Cancer Rehabilitation, there are 4 Stages in Cancer Rehabilitation.
Preventative Rehabilitation: Early intervention and exercise to identify potential impairments and prevent or delay complications related to cancer or therapies.
Restorative Rehabilitation: For cancer patients with the potential to attain full functional recovery, restorative rehabilitation offers comprehensive therapy to regain function to return to work or school.
Supportive Rehabilitation: For patients with temporary or permanent deficits from cancer and/or treatments, and patients with slowly progressive or chronic cancer, supportive rehabilitation can give the opportunity to re-establish and maintain functional independence.
Palliative Rehabilitation: For patients with treatment-refractory cancer or advanced disease, less intense palliative rehabilitation may play a role in assisting the patient and their family by maximizing patient comfort and reducing caregiver burden,
Click HERE to book an appointment with a cancer rehab physiotherapist near you.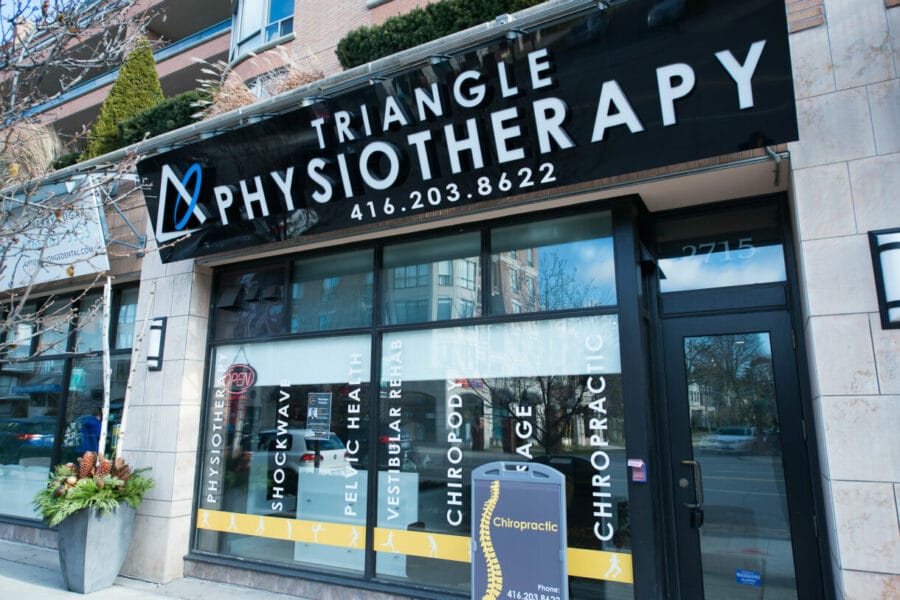 How do I choose the Best Physiotherapist Near Me?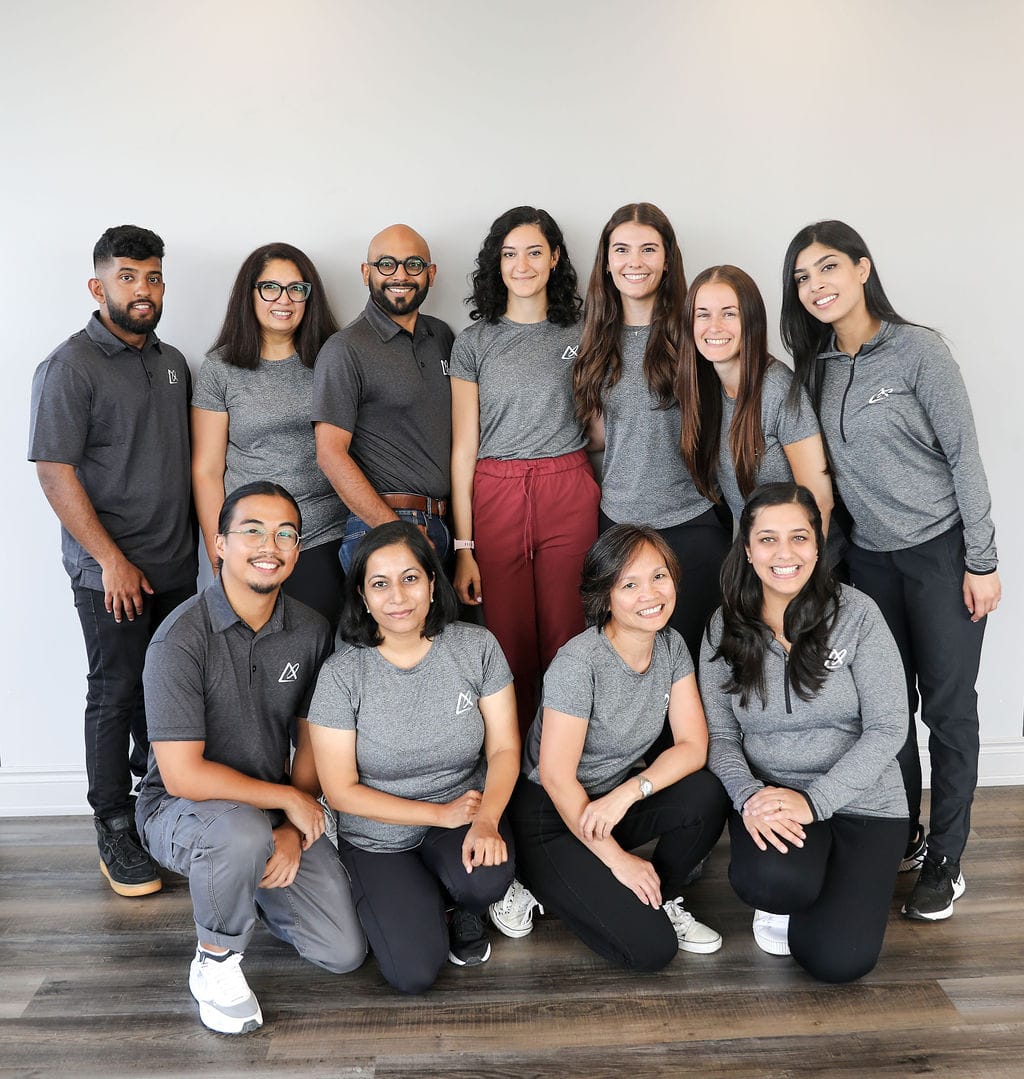 When choosing a physiotherapist, it's essential to find someone who meets your specific needs and can provide high-quality care. Here are some steps you can take to help you pick the best physiotherapist:
Ask for recommendations: Ask your friends, family, or colleagues for recommendations. Personal referrals can be valuable as they come from people you trust.
Research their experience and specialization: Look for a physiotherapist with experience and expertise in treating your specific condition or injury. Physiotherapy covers a broad range of areas, such as sports injuries, post-surgery rehabilitation, back pain, or neurological disorders. Choosing someone who specializes in your area of concern can increase the chances of effective treatment.
Check credentials and qualifications: Ensure that the physiotherapist you're considering is licensed and registered to practice in Ontario. You can usually verify their credentials through the College of Physiotherapists of Ontario.
Read reviews and testimonials: Search online for reviews or testimonials from previous patients. Although individual experiences may vary, reading about others' experiences can give you an idea of the physiotherapist's reputation and patient satisfaction.
Assess communication and rapport: A good physiotherapist should listen and communicate well. They should be able to understand your concerns, explain your condition or treatment plan clearly, and answer any questions you may have. It's important to feel comfortable and have a good rapport with your physiotherapist to ensure a positive therapeutic relationship.
Consider practical factors: Take into account the location of the physiotherapy clinic or practice. It's generally more convenient to choose a clinic that is easily accessible to you, whether it's close to your home or workplace. Additionally, check their availability and scheduling options to see if they can accommodate your needs.
Insurance coverage: If you have health insurance, check if the clinic provides direct billing to your insurance. This way you only have to pay a copayment or deductible if required by your plan.
Initial Assessment: Schedule an initial assessment with the physiotherapist to discuss your condition, treatment options, and their approach. This can give you a sense of their knowledge, professionalism, and whether their treatment philosophy aligns with your goals.
What are the types of specializations that physiotherapists can have?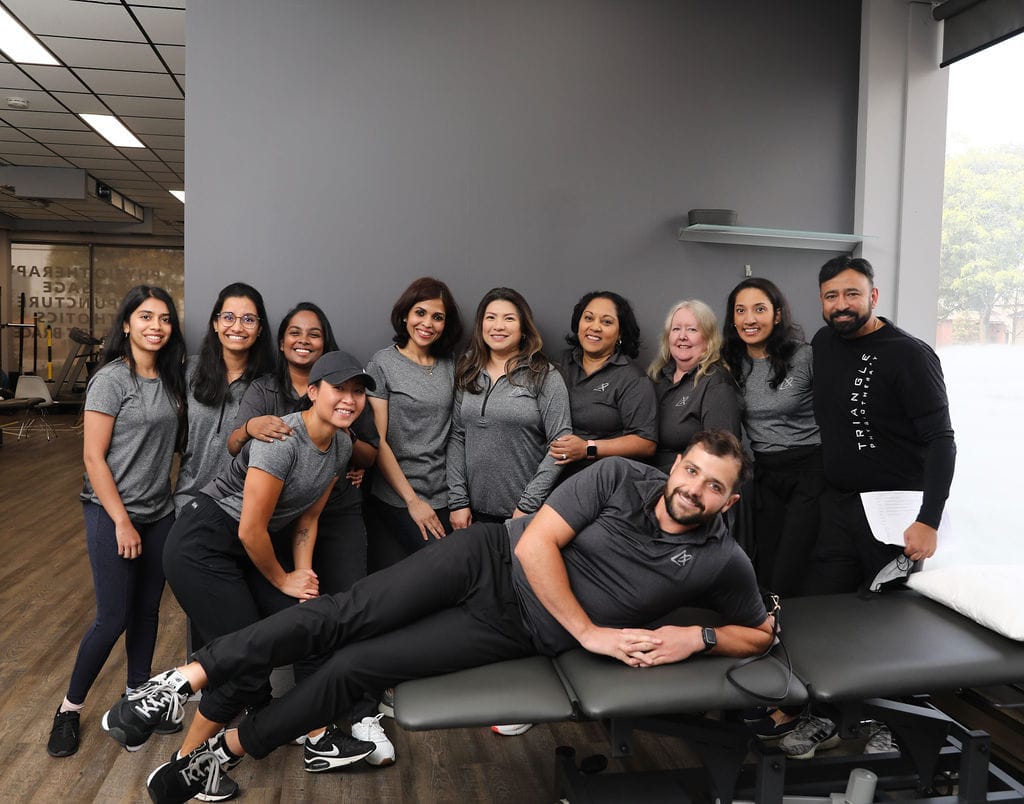 Physiotherapists have training in assessing, diagnosing, and treating a wide range of physical conditions and injuries. Physiotherapists can specialize in various areas of practice based on their interests, expertise, and advanced training. Some common specializations that our physiotherapists in Toronto have include:
FCAMPT – The highest level of training in orthopedic manual therapy
McKenzie Certification
Cancer Rehab
Pelvic Health – Assessing and treating pelvic floor conditions in men and women
Running Assessments
Sports Physiotherapy
These are just a few examples of the specializations within physiotherapy. It's worth noting that some physiotherapists may have expertise in multiple areas or choose to focus on specific sub-specialties within these broader categories.
Click HERE to book an appointment with a physiotherapist at one of our eight locations.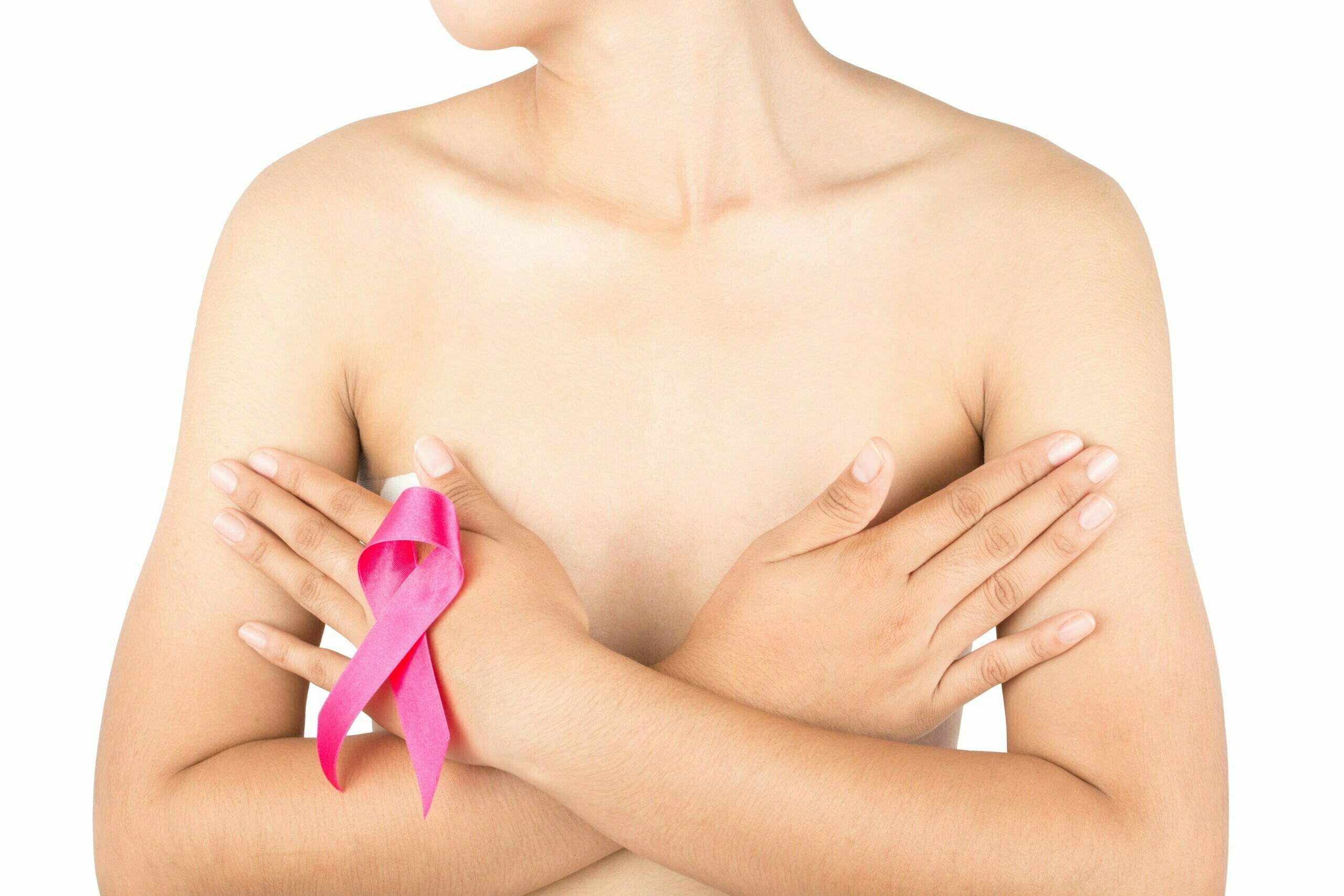 After a breast cancer diagnosis, many women are left to face new challenges caused by the side effects of their cancer treatments. While some side effects tend to disappear on their own over time, many side effects can have long-lasting physical and emotional consequences.
What are the common side effects of breast cancer treatment?
Breast surgery, such as a mastectomy, lumpectomy, or reconstruction, can cause many women to experience pain and physical limitations such as difficulty moving their arm, weakness, swelling, and scar tightness. In addition, some women may also develop pathologies such as post-mastectomy pain syndrome and axillary web syndrome following surgery.
Furthermore, both chemotherapy and radiation therapy also have their side effects, including fatigue, tingling, numbness in the hands/feet (chemotherapy-induced peripheral neuropathy), and radiation fibrosis, among many others.
These physical and psychological side effects of breast cancer treatments can significantly impact your daily functioning and independence both at home and at work. Research shows that both physiotherapy and exercise can help to alleviate many of these side effects and play an essential role in your recovery during and after breast cancer.
What are the benefits of breast cancer rehabilitation?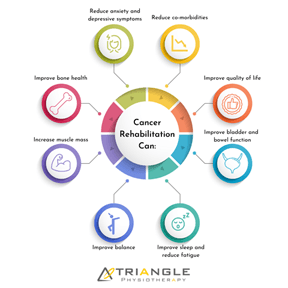 Physiotherapy interventions can help you to:
Restore your arm movement
Improve your shoulder, trunk, and abdominal strength
Decrease your pain
Improve your flexibility
Improve your energy and endurance
Reduce your risk of developing lymphedema
Improve your posture and body awareness
In addition, exercise is also known to address many side effects, such as bone density issues related to hormonal medication, reducing your risk of developing lymphedema, and improving cancer-related fatigue in addition to also reducing your risk of reoccurrence. Physiotherapists are exercise specialists who will work with you to provide a safe and effective exercise program.
At Triangle, we are committed to helping women improve their health and well-being during each stage of their cancer recovery.
What are the components of breast cancer rehabilitation?
Every woman undergoing breast cancer treatment is different and hence will have unique rehabilitation needs. Your physiotherapist will use a combination of treatment techniques best suited for your condition. Interventions may include:
Manual (hands-on) techniques such as soft-tissue mobilization and myofascial release to improve your flexibility and manage conditions such as radiation fibrosis and axillary web syndrome.
Scar Massage
Exercises to improve your shoulder movement and strength
Exercises to improve your endurance and overall energy levels
Individualized education regarding risk reduction and early detection of lymphedema
Energy conservation techniques
Education on how to return to physical activity
Home exercise program
What are the most common misconceptions about Breast Cancer Rehabilitation?
There is a common misconception that for months or years after breast cancer surgery or radiation therapy, women should not use the arm on the affected side for lifting or working because they might get lymphedema or other problems. Research tells us this is FALSE, in fact with a proper physiotherapy program most women can achieve greater strength and function in the affected arm than what they had before surgery; with no increase in the chances of getting lymphedema.
Another misconception is that Breast Cancer Physiotherapy is the same as an exercise program. Physiotherapists are highly trained professionals able to independently diagnose and treat problems with pain or movement using a wide range of assessment methods and treatments, of which a specialized exercise program is one piece.
What does a typical session at Triangle Physiotherapy look like?
Your Physiotherapist will conduct a thorough assessment of the issue. This will include asking questions about your cancer treatment and the problems you're having, other relevant medical information, and questions about your goals for therapy. They will do a physical assessment of the problem which could include assessing movements, strength and fitness, scar tissue, nerve function, and/or injuries from radiation or surgery. Your Physiotherapist will then clearly communicate all of their findings to you and describe their proposed treatment plan.
How many sessions will I need?
There is no one recipe for the number of treatment sessions or the length of time required for full recovery. Some conditions will require only a few sessions while others may require more intensive treatments and several sessions. Whatever your prognosis, your Physiotherapist will clearly communicate expected timelines with you.
What types of healthcare professionals can be involved in breast cancer rehabilitation at Triangle Physiotherapy?
Breast cancer rehabilitation is typically delivered by a multidisciplinary team of healthcare professionals. This team may include physiotherapists, acupuncturists, pelvic health physiotherapists, exercise specialists, nutritionists, and massage therapists.
Click HERE to book an appointment with a cancer rehab physiotherapist at one of our eight locations.