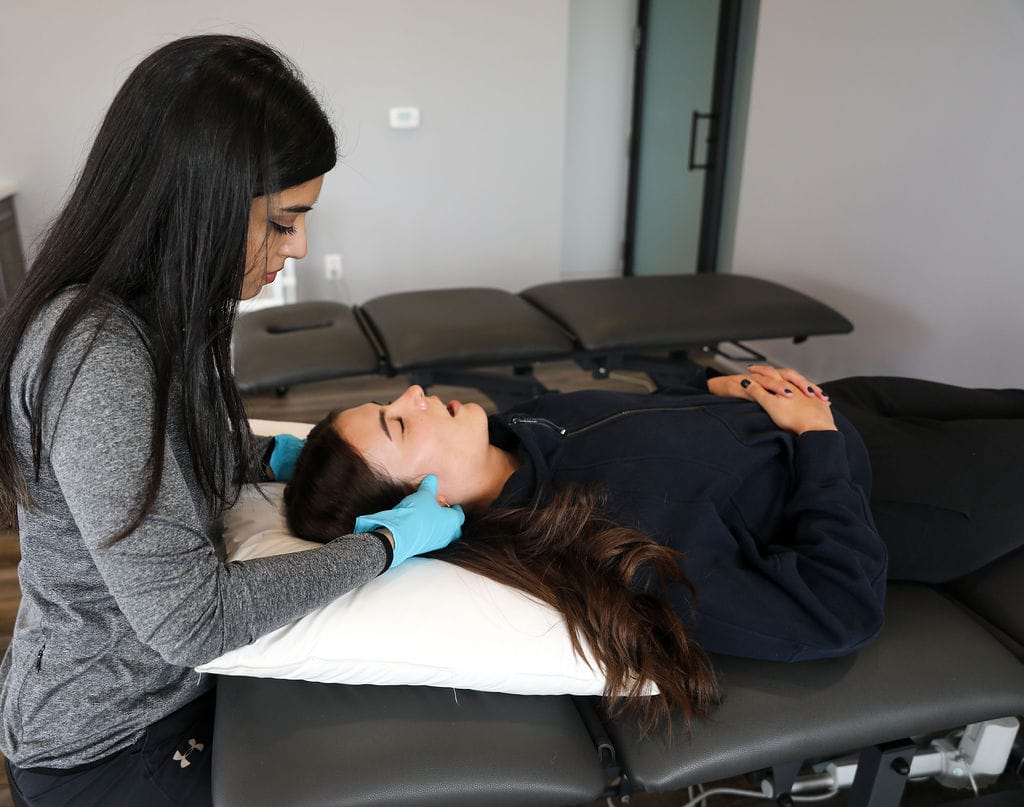 Chiropractic care focuses on the diagnosis and treatment of mechanical disorders of the musculoskeletal system, particularly the spine. Chiropractors use manual manipulation and other techniques to treat conditions such as back pain, neck pain, headaches, and other musculoskeletal issues. While chiropractic care may benefit some individuals, it's essential to note that its effectiveness can vary from person to person, and it may not be suitable for everyone.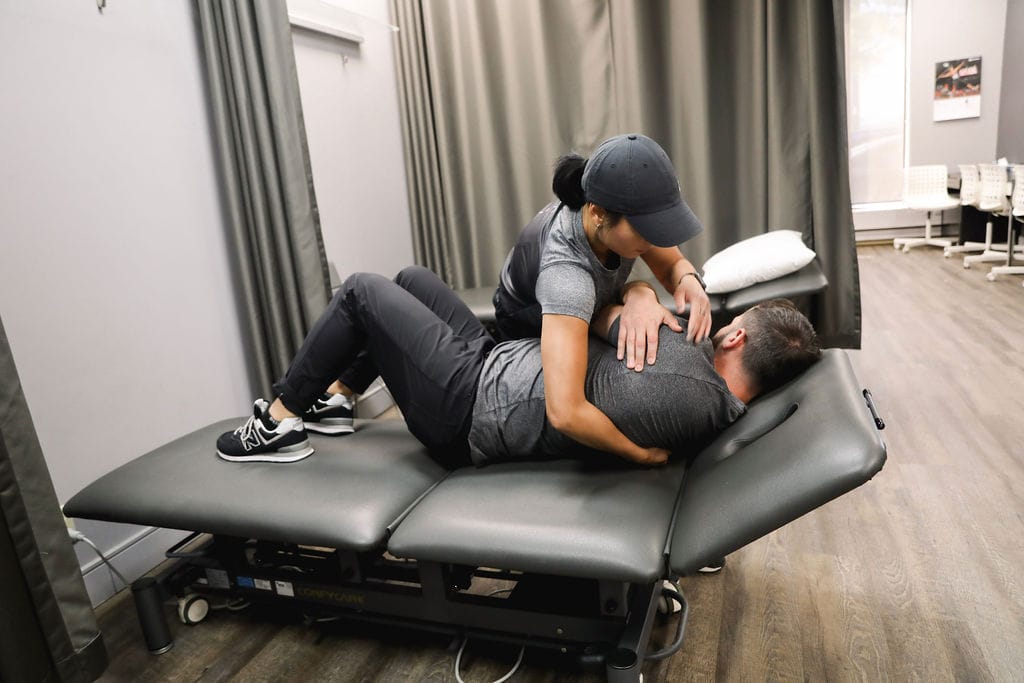 Here are some groups of people who may potentially benefit from chiropractic care:
Individuals with Back Pain: Chiropractic care is often sought by people experiencing acute or chronic back pain. Spinal adjustments performed by chiropractors may help alleviate pain and improve mobility.
Neck Pain Sufferers: Chiropractic adjustments may also be used to address neck pain, especially if it is related to issues with the cervical spine.
Headache and Migraine Sufferers: Some people find relief from headaches and migraines through chiropractic care, particularly if the issues are related to tension or misalignments in the spine.
Joint Pain and Mobility Issues: Chiropractors may work on various joints in the body, not just the spine. People with joint pain or mobility issues in the shoulders, hips, knees, or other joints may seek chiropractic care.
Sports Injuries: Athletes often turn to chiropractors for the treatment of sports-related injuries. Chiropractic care may help with the recovery process and improve overall athletic performance.
Pregnant Women: Some pregnant women seek chiropractic care to help manage musculoskeletal changes that occur during pregnancy. Chiropractors may use gentle techniques to address discomfort and pain.
Postural Issues: Individuals with poor posture or those whose daily activities contribute to spinal misalignments may benefit from chiropractic adjustments to improve posture and prevent associated issues.
Chronic Conditions: While chiropractic care is not a cure for chronic conditions, some individuals with conditions like osteoarthritis or fibromyalgia may find relief from certain symptoms through chiropractic treatments.
What is the treatment approach of the chiropractors at Triangle Physiotherapy?
The chiropractors at Triangle Physiotherapy have a rehab-focused approach to treatment. They believe in evidence-based treatment solutions are are able to carry forward the treatment plan proposed by your physiotherapist.
How do I book an appointment with a chiropractor near me?
Click HERE to book an appointment with a chiropractor at one of our eight locations.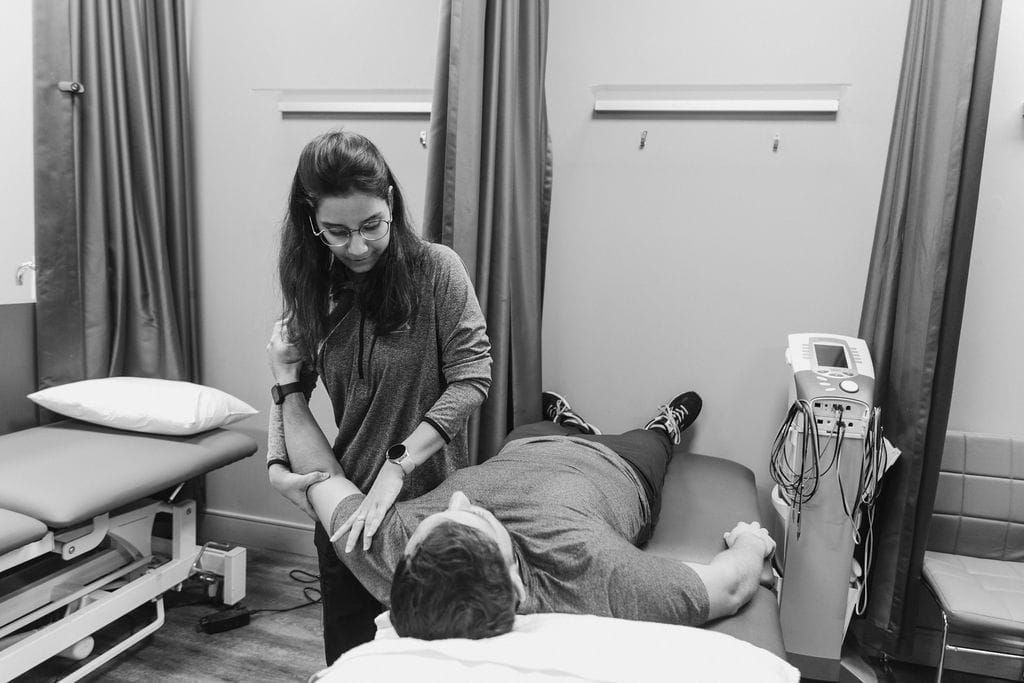 Shoulder Prehabilitation (prehab) involves the process of implementing a physical, psychological, nutritional intervention before an individual goes into surgery. The goal behind prehab programs is to maximize an individual's physical and psychological fitness/health before surgery in order to reduce pain, increase physical function and allow you to return to your normal activities sooner following surgery. 
Although there is limited evidence regarding shoulder prehab programs, there is promising and growing evidence that suggests prehab programs for hip, knee, and spinal surgery may improve pain, function and reduce the total cost of healthcare spending in the post-operative period. 
Also Read,
Physiotherapy Clinics in Etobicoke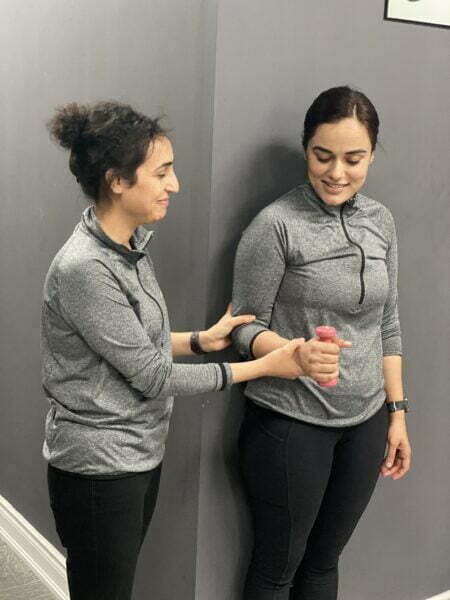 Types of Surgeries for Shoulder
Reverse arthroplasty

Total shoulder arthroplasty/replacement 

Rotator cuff repair

SLAP repair

Bicep tendon repair

Tenotomy 
What Prehab Programs look like:
Most prehab programs can be anywhere from 2-8 weeks leading up to surgery and could potentially involve:
1)    Exercise training (2-3x/week)
Strengthening and stabilization exercises for the rotator cuff and muscles supporting your shoulder blade 

Home exercise program tailored to your needs

Exercise training 1 on 1 with a physical therapist
2)    Education: information delivered regarding
Shoulder anatomy and mechanics

Pain science education

The process of your operative procedure

Patient-therapist expectations

Post-operative protocol

Detailed exercise program and technique 
Also read,
Best Physiotherapist near Mississauga
3)    Nutritional support
Consultation with a registered dietician

Detailed nutrition programs to optimize physical and mental health

Nutritional supplements as indicated
4)    Psychological support
Consultation with psychologist/ psychotherapist

Anxiety and stress reduction 

Cognitive-behavioral therapy 

Relaxation techniques 

Coping strategies for surgery
Shoulder Prehab is a set of exercises and movements designed to strengthen and condition the shoulder joint and surrounding muscles, helping to prevent injury or improve recovery from a previous injury. Prehabilitation may include:
Shoulder rotator cuff strengthening exercises such as internal and external rotation with light weights.
Scapular stability exercises to improve posture and reduce stress on the shoulder joint.
Stretching to improve flexibility and range of motion.
Plyometric exercises to improve power and explosiveness.
Core stability exercises to improve overall body control and stability.
Prehabilitation should be performed regularly, especially if you have a history of shoulder injuries or plan to participate in overhead activities such as weightlifting or throwing. By taking care of your shoulder before it becomes a problem, you can help prevent injury and improve your performance.
Click HERE to book an appointment with a physiotherapist at one of our eight locations.