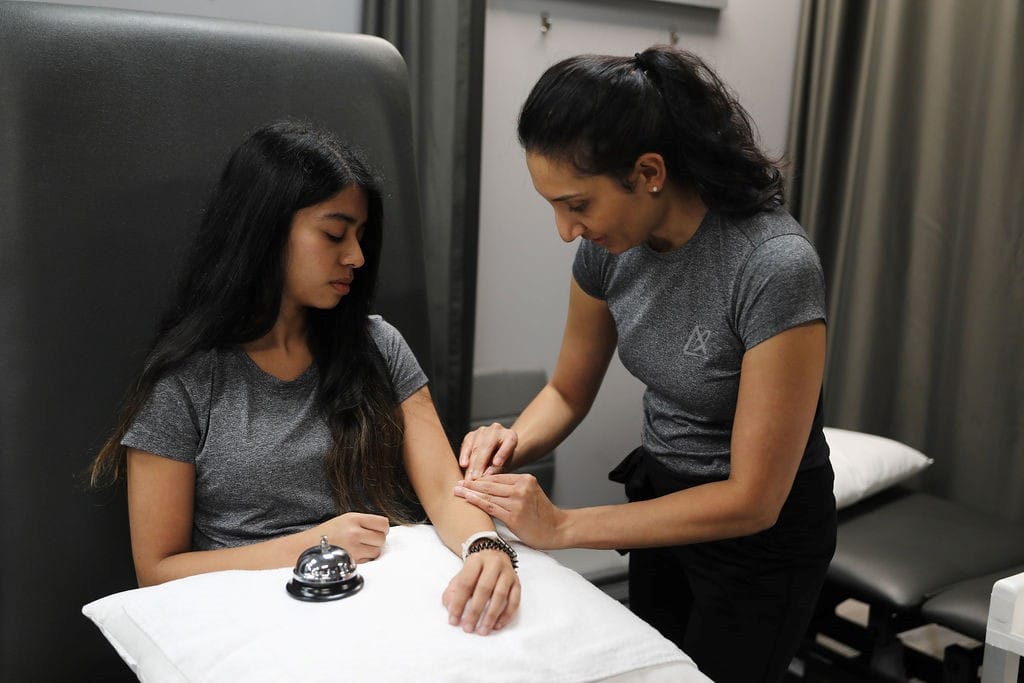 Golfer's elbow and Tennis Elbow are both tendonitis. The difference is Golfer's elbow occurs on the inner side of the elbow while Tennis Elbow occurs on the outer side of the elbow. Tennis elbow, also known as lateral epicondylitis is the inflammation of the tendon that connects the forearm muscles to a bony prominence on the outside of the elbow known as the lateral epicondyle. Golfer's elbow, on the other hand, is known as medial epicondylitis because the inflammation is on the tendons which are attached to the medial epicondyle.
How Is Tennis Elbow Diagnosed?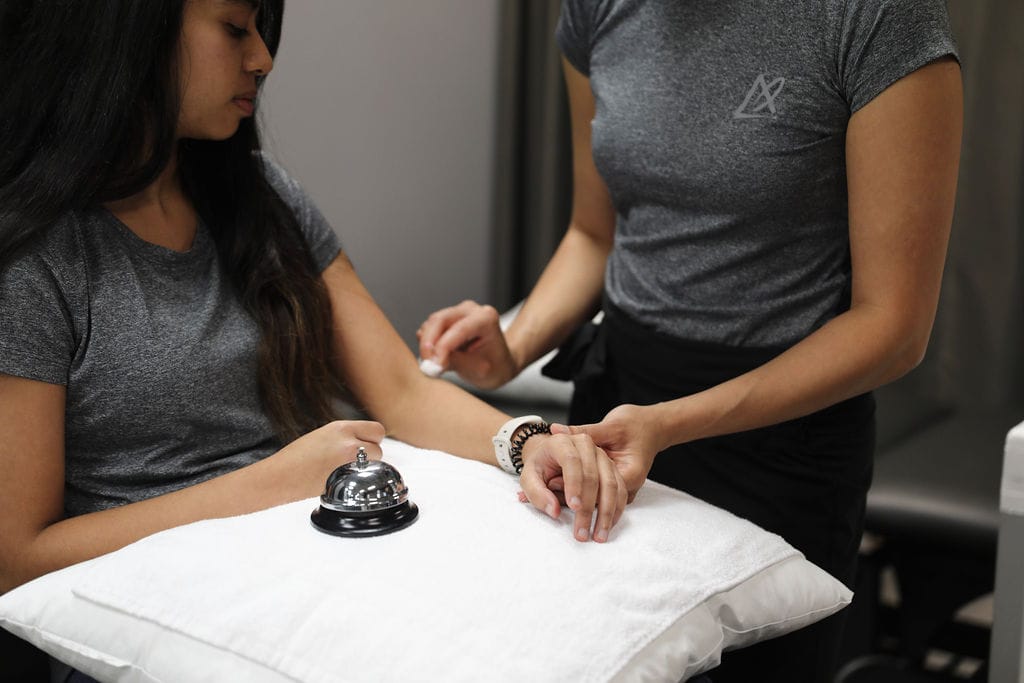 Your physiotherapist will evaluate tennis elbow by reviewing your medical history, performing and reviewing your medical history. A doctor may recommend a X-ray, EMG or MRI to assess the severity of the condition.
A physiotherapist can also conduct a detailed assessment of your elbow and the surrounding structures in order to create a personalized treatment plan for you. Special tests such as Cozen's and Mills Test can also be used to diagnose Tennis elbow.
What are the complications of a Tennis Elbow?
Complications of Tennis elbow or lateral epicondylitis may include tendon rupture, recurrence of the injury, chronic pain, nerve entrapment in the forearm, and failure to improve despite both nonsurgical and no surgical treatment.
Cause of Tennis Elbow and Treatment
What causes a Tennis elbow and who might get a Tennis Elbow?
Some causes of Tennis elbow are:
weak wrist muscles,
use of tennis racquets that are too short,
weakened muscles of the shoulder and wrist,
repetitive hand motions,
poor tennis technique,
frequent use of hand tools,
lifting heavy objects, and
excessive gripping activities.

Despite the name, Tennis elbow is not only for tennis players although they tend to often develop tennis elbow because of the repetitive muscle use and gripping activities the sport entails. People whose professions involve repetitive use of the wrist and forearm are more likely to develop lateral epicondylitis.

Some professions, such as painters, dentists, plumbers, carpenters, musicians, and cooks, may develop Tennis elbow which can also be caused by the repetitive use of a keyboard and mouse.
What Is The Best Treatment For Tennis Elbows?
The majority of tennis elbow cases can be successfully treated without surgical intervention. How a tennis elbow is treated may vary depending on which medical professional you choose to see.
Research has shown that physiotherapy is the most effective treatment of the Tennis elbow.
Tennis Elbow Physiotherapy Treatment
Tennis elbow treatment exercises
How does massage help heal Tennis elbow?
Tennis Elbow Massage Treatment helps improve circulation, stimulate collagen production, and increases mobility in the affected area.
What Can I Do To Prevent Tennis Elbow?
There are many ways to prevent Tennis elbow such as:
Strengthening of the forearm muscles.
Modifying activities that contribute to pain.
Warming up before playing tennis and other sports and ensuring the stability of the wrist.
What are some Tennis elbow exercises which can be done at home to help prevent recurrence?
Specific Tennis elbow exercises to strengthen as well as stretch the muscles that are attached to the injured tendon will certainly help speed up healing which then increases its resistance to repetitive stress… Some of these Tennis elbow treatment exercises are Stress ball squeeze, finger stretch, wrist extension, flexion stretch, forearm extension, flexion, supination, and pronation strengthening exercises.
Are there any natural Tennis elbow treatments I can do at home while I wait to see a physiotherapist?
Resting and avoiding activities that aggravate your pain can be beneficial. You may also try to apply an ice pack for 15 mins three times a day.
What is the best treatment for chronic Tennis elbow?
The most effective treatment for chronic tennis elbow has always been physiotherapy and exercise. If physiotherapy does not fully heal it, however, steroid injections, braces, and surgery may also help.
Our physiotherapists in Toronto, Midtown Toronto, Mississauga, North York and Oakville can help you with tennis elbow. Book your appointment here.