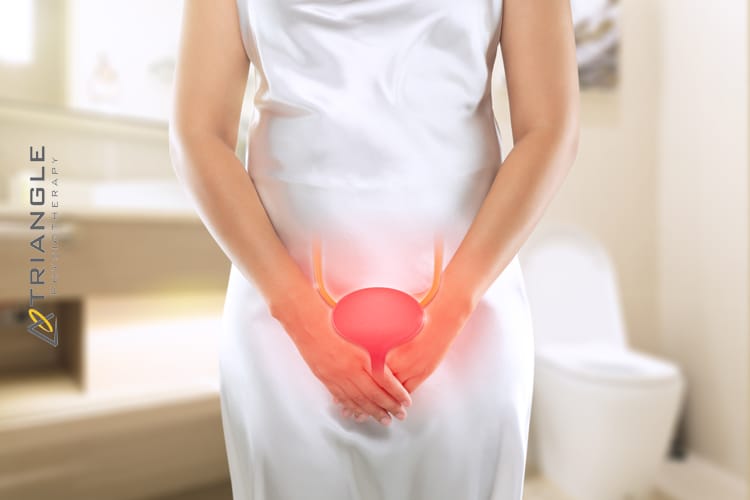 Pelvic organ prolapse (POP) is a condition in which there is a descent of the pelvic organs into or through the vaginal or anal canal. This can present as:
a visible bulge in the above openings,
pressure felt in the pelvic area,
incomplete emptying of bladder or bowels,
discomfort during intercourse.

The main reason for prolapse is increased pressure on the pelvic floor due to:
– Chronic constipation
– Bearing children
– Pelvic floor weakness due to hormonal imbalance
Conservative non-surgical management is the first line of treatment for POP.
Your pelvic floor physiotherapist will assess the severity of your symptoms, the strength of your pelvic floor and your ability to manage pressure and stresses to your pelvic floor. Treatment would include strengthening exercises for the core and pelvic floor muscles and coordination techniques for all the inner unit muscles.
The types of pelvic organ prolapse are:
Anterior Wall Prolapse
Posterior Wall Prolapse
Rectal Prolapse
Depending on the grade and type of prolapse, you might be a candidate for a pessary fitting.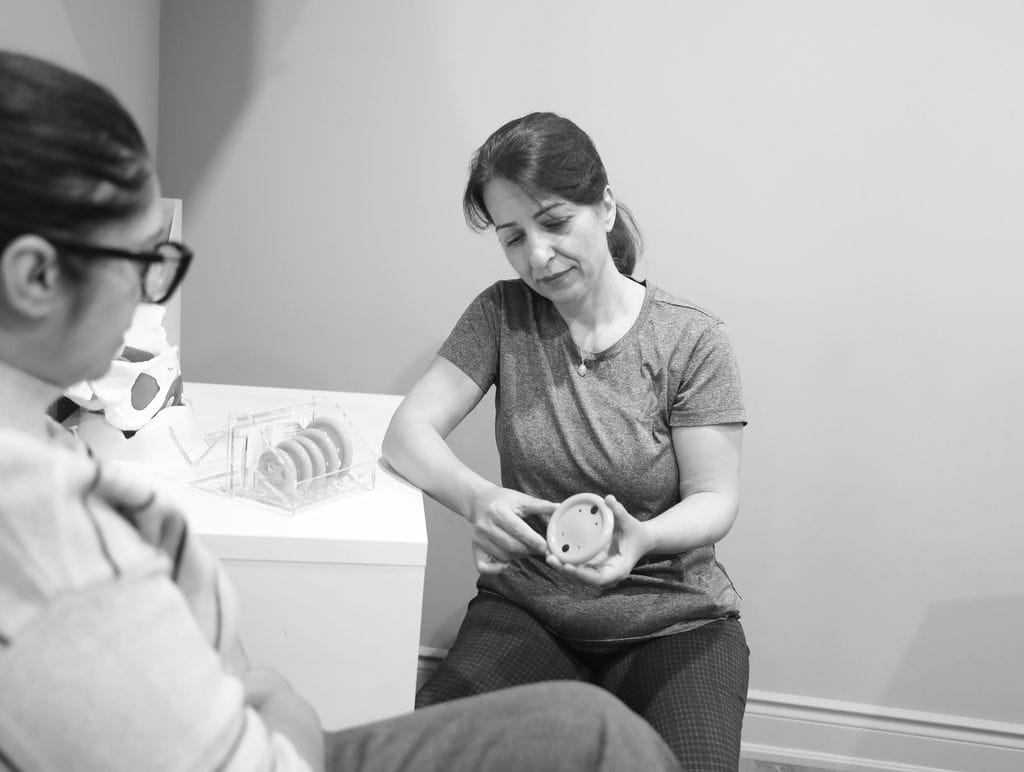 A pessary is a medical grade silicone device that is inserted into the vaginal canal in order to support the vaginal walls. If you are a candidate for a pessary, it must be fitted for you by a trained professional such as gynaecologists, nurses that have a certification in fittings or pelvic health physios that are specialized to do so.
We currently have 3 practitioners at Triangle Physiotherapy who are certified in pessary fittings.
Your pelvic floor deserves more than just kegels. Speak to a pelvic health physiotherapist today to get started!
Where can I find a pelvic health physiotherapist near me?
We have 8 locations with pelvic health physiotherapists to help you.