Pelvic organ prolapse (POP) is a condition in which there is a descent of the pelvic organs into or through the vaginal or anal canal. This can present as:
a visible bulge in the above openings,
pressure felt in the pelvic area,
incomplete emptying of bladder or bowels,
discomfort during intercourse.

The main reason for prolapse is increased pressure on the pelvic floor due to:
– Chronic constipation
– Bearing children
– Pelvic floor weakness due to hormonal imbalance
Conservative non-surgical management is the first line of treatment for POP.
Your pelvic floor physiotherapist will assess the severity of your symptoms, the strength of your pelvic floor and your ability to manage pressure and stresses to your pelvic floor. Treatment would include strengthening exercises for the core and pelvic floor muscles and coordination techniques for all the inner unit muscles.
The types of pelvic organ prolapse are:
Anterior Wall Prolapse
Posterior Wall Prolapse
Rectal Prolapse
Depending on the grade and type of prolapse, you might be a candidate for a pessary fitting.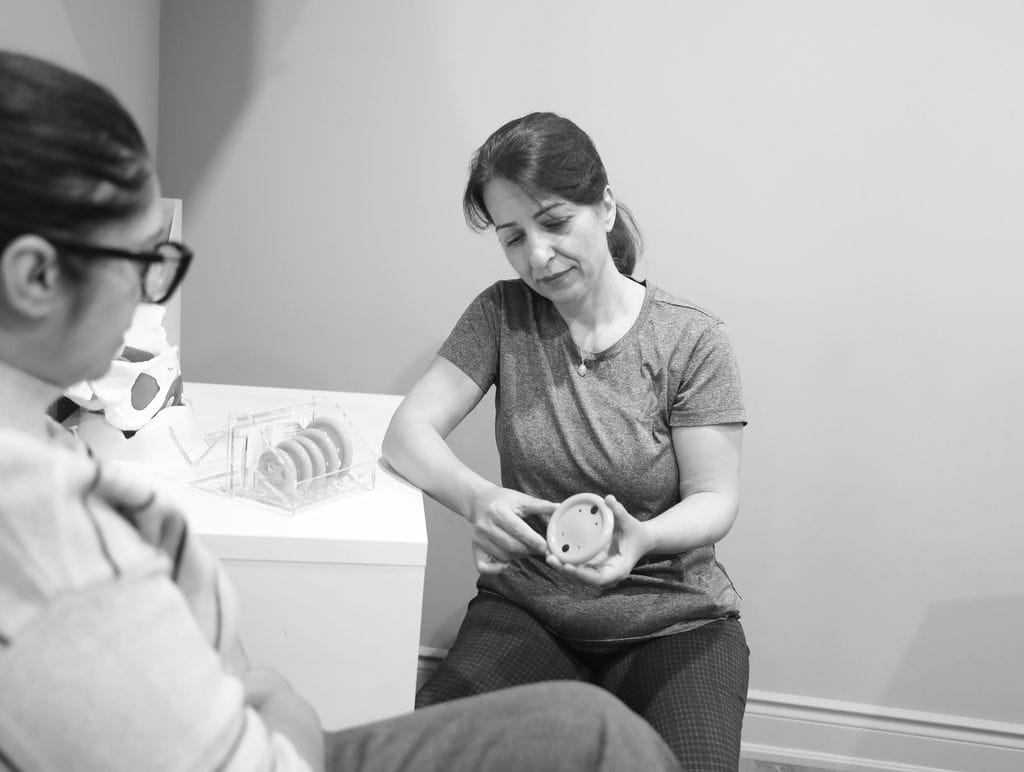 A pessary is a medical grade silicone device that is inserted into the vaginal canal in order to support the vaginal walls. If you are a candidate for a pessary, it must be fitted for you by a trained professional such as gynaecologists, nurses that have a certification in fittings or pelvic health physios that are specialized to do so.
We currently have 3 practitioners at Triangle Physiotherapy who are certified in pessary fittings.
Your pelvic floor deserves more than just kegels. Speak to a pelvic health physiotherapist today to get started!
Where can I find a pelvic health physiotherapist near me?
We have 8 locations with pelvic health physiotherapists to help you.
Written by Roshni Ravi, Pelvic Health Physiotherapist
Have you ever experienced pain with sex? A burning sensation during or afterwards, a sharp pain or general discomfort? A lot of these symptoms point towards a common condition called dyspareunia. This is also known as pain with intercourse. It is a common condition postpartum, during menopause or even just due to general pelvic floor dysfunction.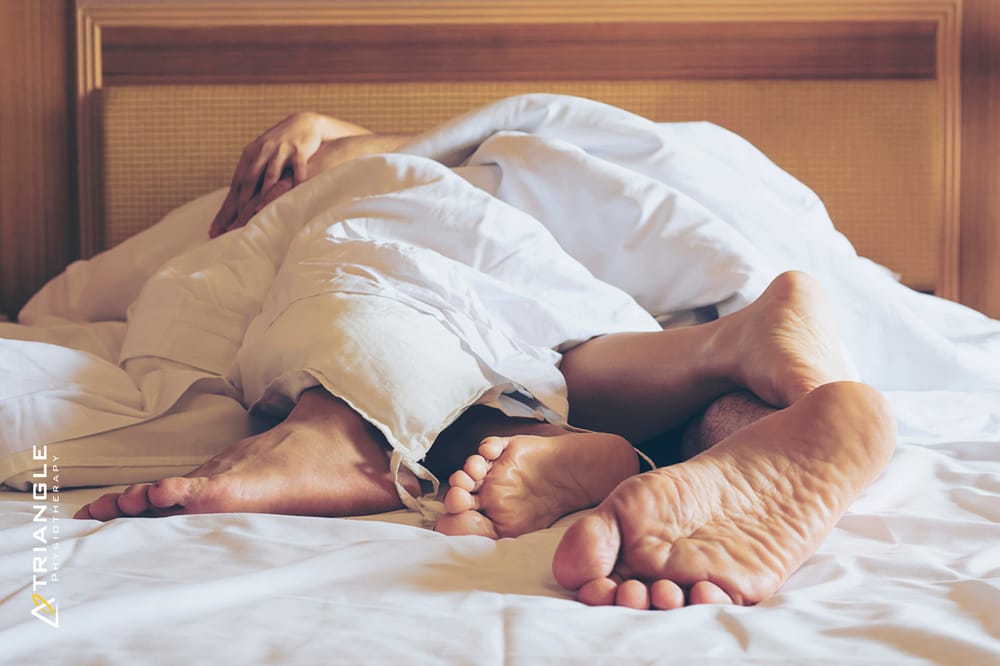 But don't worry, there are ways to alleviate the discomfort and enjoy a fulfilling sex life again! One of the most effective methods is through pelvic health physiotherapy.
Pelvic health physiotherapy involves working with a trained professional to strengthen and stretch the muscles in your pelvic floor, which can become weakened or tight due to a variety of factors. By doing so, you can improve your pelvic floor function and reduce pain during sex.
When it comes to sexual dysfunction, pelvic physiotherapy can be an effective treatment option for women. Pelvic physiotherapy can help address issues such as pain during intercourse, difficulty achieving orgasm, or vaginismus (involuntary contraction of the vaginal muscles).
What does a treatment session entail?
During a pelvic physiotherapy session, you'll typically undergo an initial evaluation where your therapist will assess your pelvic floor muscles and create a personalized treatment plan. The exercises and techniques used will vary depending on your specific needs and goals, but they may include: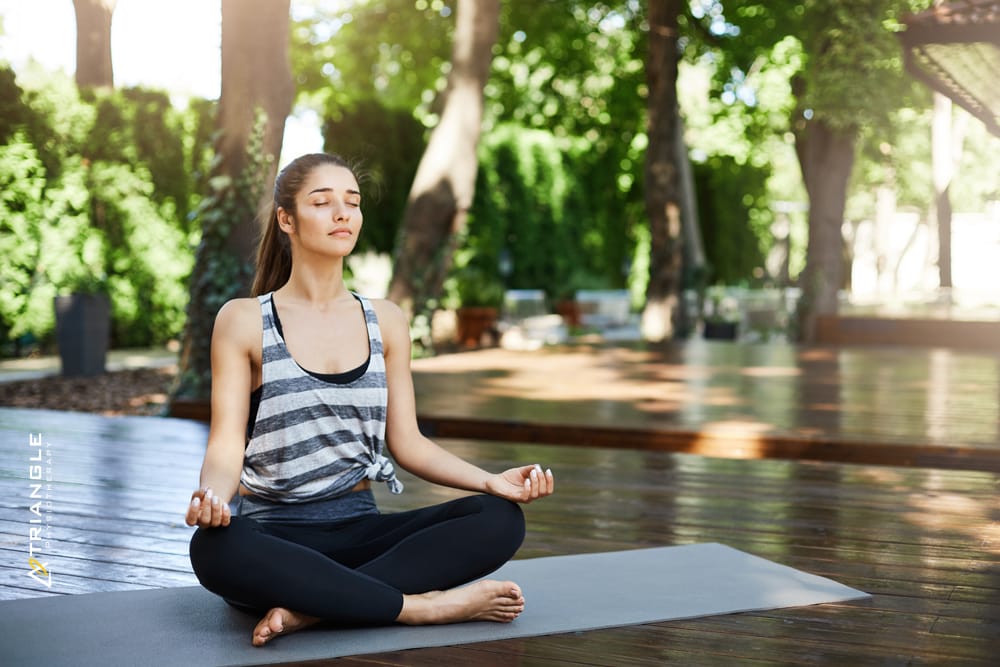 Pelvic floor relaxation exercises
Deep breathing
Yoga based therapy
Functional strengthening such as squats
Biofeedback and/or muscle stimulation
It's important to note that pelvic physiotherapy isn't a quick fix and may take several sessions to see results. However, with dedication and commitment, it can significantly improve your quality of life and sexual function. So if you're experiencing dyspareunia, don't suffer in silence. Talk to your healthcare provider about pelvic physiotherapy and take the first step towards a happier, healthier you.
Book your consultation with a pelvic health physiotherapist today. We have pelvic health physiotherapists at all eight of our locations.
Where can I find a pelvic health physiotherapist near me?
We have 8 locations with pelvic health physiotherapists to help you.
A Diastasis Recti Abdominus is a separation in the 6-pack muscle, the rectus abdominis.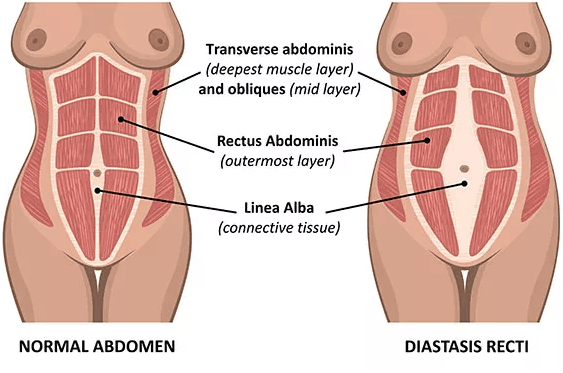 How does it occur?
It most often occurs during pregnancy. Sometimes it will spontaneously correct following birth, but it does not always.
It can also occur with overstretch of abdominal musculature.
Why is it a problem?
There is no pain with this condition.
However, the abdominal wall and the core will become weak. Your abdominals work with your pelvic floor, so a separation of your rectus abdominis muscles can make your pelvic floor less efficient and may result in prolapse and incontinence.Your abdominals also work with your lower back musculature, therefore it can lead to lower back pain.
How do I know if I have a Rectus Diastasis?
If you lift your head while lying on your back and the center of your belly protrudes out, you may have a rectus diastasis. It is measured by the number of fingers you can fit between the muscle when lying on your back and lifting your head. Normal is 1/2 a finger above and below the belly button, and one finger at the belly button.
How do I treat it?
If the abdominal separation is greater than 4 fingers, an abdominal binder is recommended. If you use an abdominal binder, it should be from your hip bones to your rib cage, you need to keep the binder on 24/7. You can only take the binder off when you do your correction exercise below, or when you take a shower. You should keep it on at bedtime.
To get your pelvic health assessed, schedule a consultation with a pelvic floor physiotherapist at Triangle Physiotherapy!
Written by: Kamand Zendeganidoost, Registered Physiotherapist