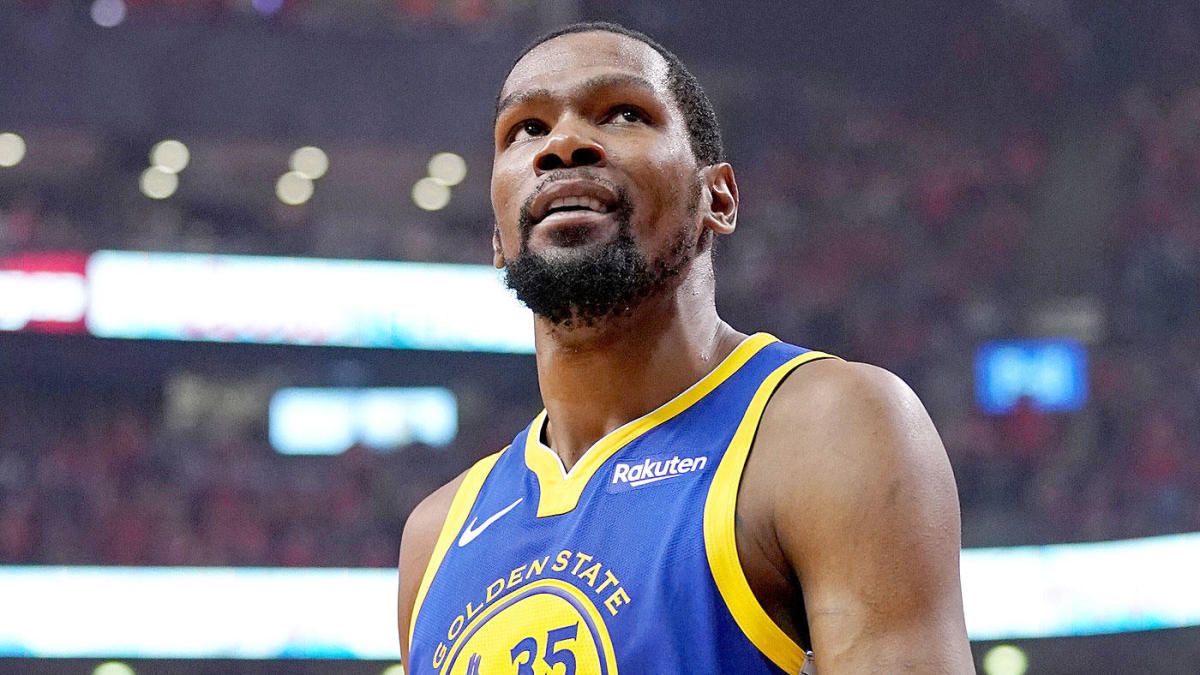 Re: Kevin Durant's mid-game calf strain
Kevin Durant, Durantula, easymoneysniper, whatever you want to call him is a superstar basketball player and is regarded by many as the second-best basketball player in the world. Unless you have been living under a rock in Toronto, you should know his name and the impact of his eventual return to the NBA Finals.  Moreover, if you're a therapist like me, you may feel disgusted about the mismanagement of his return to the court on Monday.
Here are the facts:
Kevin Durant was diagnosed with a right calf strain on May 8th, 2019, which many suspected was an Achilles strain to begin with. Grade 1 Calf Strain can take anywhere from 7-10 days to resolve. Durant was out for a whole month!
Kevin Durant was cleared for practice on June 9th and he did so with his teammates (unsure of the extent of this practice as it was closed off to the media)
After his practice, Kevin Durant is noted leaving practice with a slight limp and ice on his right Achilles (to help with possible pain/inflammation?)
A few hours before tip off he is upgraded to questionable to play in game 5 of the NBA finals, and 90 minutes before tip off it is known that he is cleared to play and will start in game 5, with no minutes restriction. WHAT?
Kevin Durant does indeed start game 5, and starts off hot connecting on his first 3 attempts beyond the arc and scoring 11 points in the first quarter.
At 9:46 of the second quarter, Durant came up the court and tried to accelerate past Ibaka with his right foot planted, and that was enough. Durant fell to the ground holding his right Achilles.
Teammates and opposing players help him back to the locker room, and post game Durant is seen leaving the Scotiabank Arena in a walking boot and crutches
Durant is expected to fly to New York to have an MRI done, which many believe will confirm a right ruptured Achilles.
Also read, Physiotherapy Rehab Clinic in Mississuaga
What is an Achilles Tear/Rupture and what does it mean for Durant?
The Achilles tendon is the largest tendon in the body. It connects your calf muscles to your heel bone and is used when you walk, run, and jump.
Achilles tendon ruptures can occur spontaneously in individuals and one symptom many people display is the pop or gunshot sound of their Achilles tendon rupturing. If you look in the video above, you can notice the pop of the Achilles and the subsequent vibration of the calf muscles accordingly.
Detailed in an article by Physio Works it states:
Achilles Ruptures occur mostly in middle-aged men, most of whom play recreational sports Injury often occurs during recreational sports that require bursts of jumping, pivoting and running.
They can happen in these situations:
You make a forceful push-off with your foot while your knee is straightened by the powerful thigh muscles. One example might be starting a foot race or jumping.
You suddenly trip or stumble, and your foot is thrust in front to break a fall, forcefully overstretching the tendon.
You fall from a significant height.
Also read, Physiotherapy Rehab Clinic in Etobicoke
The biggest risk factor for Achilles tendon rupture is tendon cell death which occurs as a result of poorly managed tendinopathy.  
As noted in the bold statements, these are the exact scenarios which led to the possible tendon rupture for Kevin Durant, with strong emphasis on the second statement!
While we don't know the extent of Kevin Durant's Achilles tear, we can only speculate that it is a complete rupture and thus provide this comparative timeline on his return to that of another NBA player, Rudy Gay, who tore his Achilles in 2017 at the same age, and has the body frame similar to that of Durant.
If the MRI on Tuesday confirms a complete tear and Durant follows a similar timeline to that of Gay
Durant will undergo surgery to repair the tendon
He will be on crutches and in a boot for the next six weeks.
He will start physical therapy in two weeks and formal rehabilitation at eight weeks post-surgery.
>12 weeks post he can begin sport specific training
Return to sport is anticipated in 6 months
Now if Kevin Durant is able to follow the same path as Rudy Gay, what are the implications to his career? He was a free agent this year hoping to be signed to a max contract with the team of his choosing as every team salivated at the idea of signing him (Brooklyn, Knicks to name a few). Will teams take that gamble anymore? It's Kevin Durant, so I am sure they will. Yet, he may be forced to stay in Golden State another year as he returns to the court to prove that he isn't damaged goods. Keep in mind, numerous athletes in the past were never the same after facing a similar injury. Kobe is one that comes to mind, and this ultimately led to his retirement. Currently we see the same with Durant's teammate Demarcus Cousins who went from being an all-star to a bench caliber player. Moreover, Rudy gay was quoted as saying that it took him almost a full year and a half to feel 100% again. Which scenario will apply to Durant? How long, if ever, will it take for him to be truly 100% again, as he sits in the prime of his career? All valid questions probably going through Kevin Durant's head as he awaits his MRI results on Tuesday.
Also read, Physiotherapy Rehab Clinic in Oakville
Moreover, as we await the results of the MRI, I also question the doctors, therapists, and ownership of the Golden State Warriors on making the decision for Kevin Durant to return to Game 5. I get that the athlete has the final say as to whether they want to play or not (Kawhi Leonard comes to mind here ironically), but considering the immense amount of pressure put on Durant to help the Warriors avoid upset, and amplify his legacy, one can only point the finger at the medical and management team for allowing him to go out there. He was clearly still nursing a calf strain (and/or possible grade 1 Achilles strain). He was clearly not pain-free, nor was he recovered from a metabolic and vascular standpoint in that calf to Achilles region. So, was the chance at a three-peat really worth risking the health and career of one of the best players in the league?
I guess now that we know the outcome of that decision, all members involved will have to carry that guilt. Just remember therapists, don't lose your credibility as a health care practitioner with unrealistic outcomes for some championship trophy, financial gain, or anything to inflate your ego. Always do what you clinically know is right for your client, and PLEASE educate patients that no pain no gain is not a real motto.