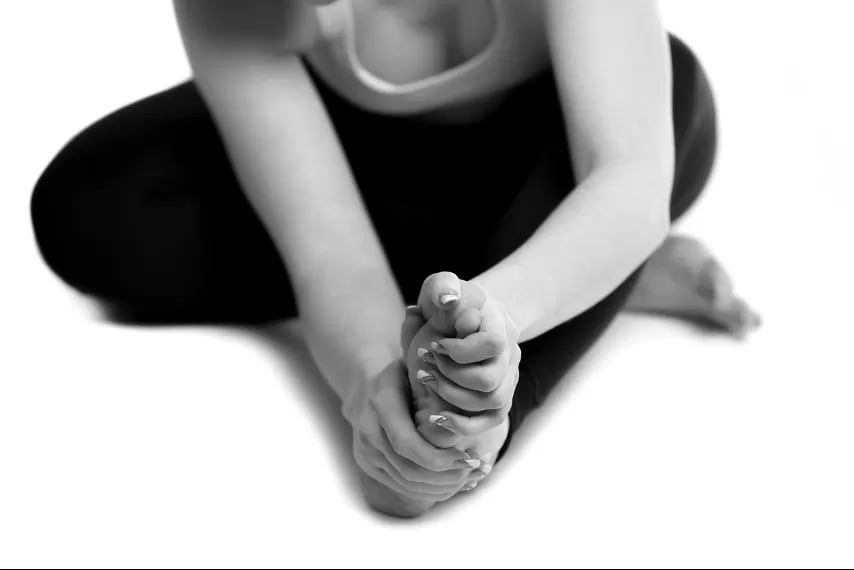 What is Plantar Fasciitis?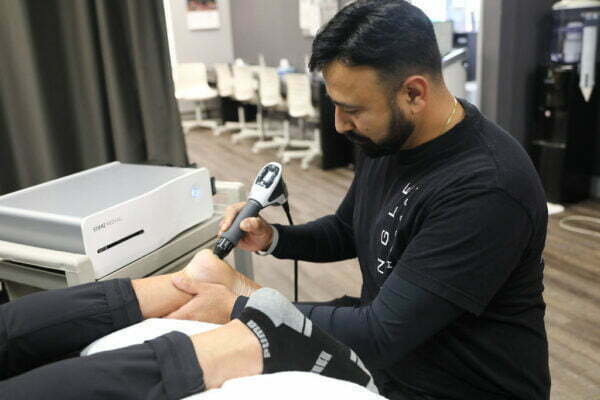 Plantar Fasciitis is a type of foot pain resulting from inflammation of a band of connective tissue located on the bottom side of the foot known as the Plantar Fascia. This band of connective tissue runs from the heel of the foot, all the way to the base of each toe, and it functions to support the arch of the foot, especially during weight-bearing.
The pain associated with Plantar Fasciitis is located on the bottom of the foot, with it often manifesting around the heel and along the inside of the foot. It is common for this pain to be at its worst first thing in the morning, and it is usually accompanied by other symptoms, such as stiffness, weakness, swelling and decreased proprioception.
What is the Plantar Fascia?
The plantar fascia is a flat band of tissue that connects your heel bone (Calcaneus) to the base of the toes (Metatarsophalangeal joints). This ligament assists in supporting the arch of your foot.
What causes Plantar Foot Pain?
People experience this when they have strained the connective tissue from repetitive overloading to the area. Repetitive overloading causes little tears to occur, and over time this produces inflammation and other associated symptoms, as described above.
Plantar Fasciitis is more common in people who can relate to the following:
Have flat feet or high arches
Have tight calf muscles
Wear improper footwear
Engage in repetitive physical activity (overtraining)
Suddenly changed activity levels (increased frequency, duration or intensity)
Suddenly changed activity or training environment
Work in an environment that requires prolonged standing
Plantar Fasciitis is one of the most common reasons people experience foot pain and seek Physiotherapy treatment to solve it.
How can a physiotherapist at Triangle Physiotherapy help with plantar foot pain?
A Physiotherapist at Triangle Physiotherapy will do a thorough assessment of the fot to ensure a proper diagnosis is obtained. This will include getting a detailed history, observing the area and how you function, and running through a series of specific tests. From there, an individualized treatment plan will be made for you to help you achieve your goals and assist you on your road to recovery.
If you think you might have Plantar Foot Pain, contact us to book an appointment with one of our Physiotherapists today!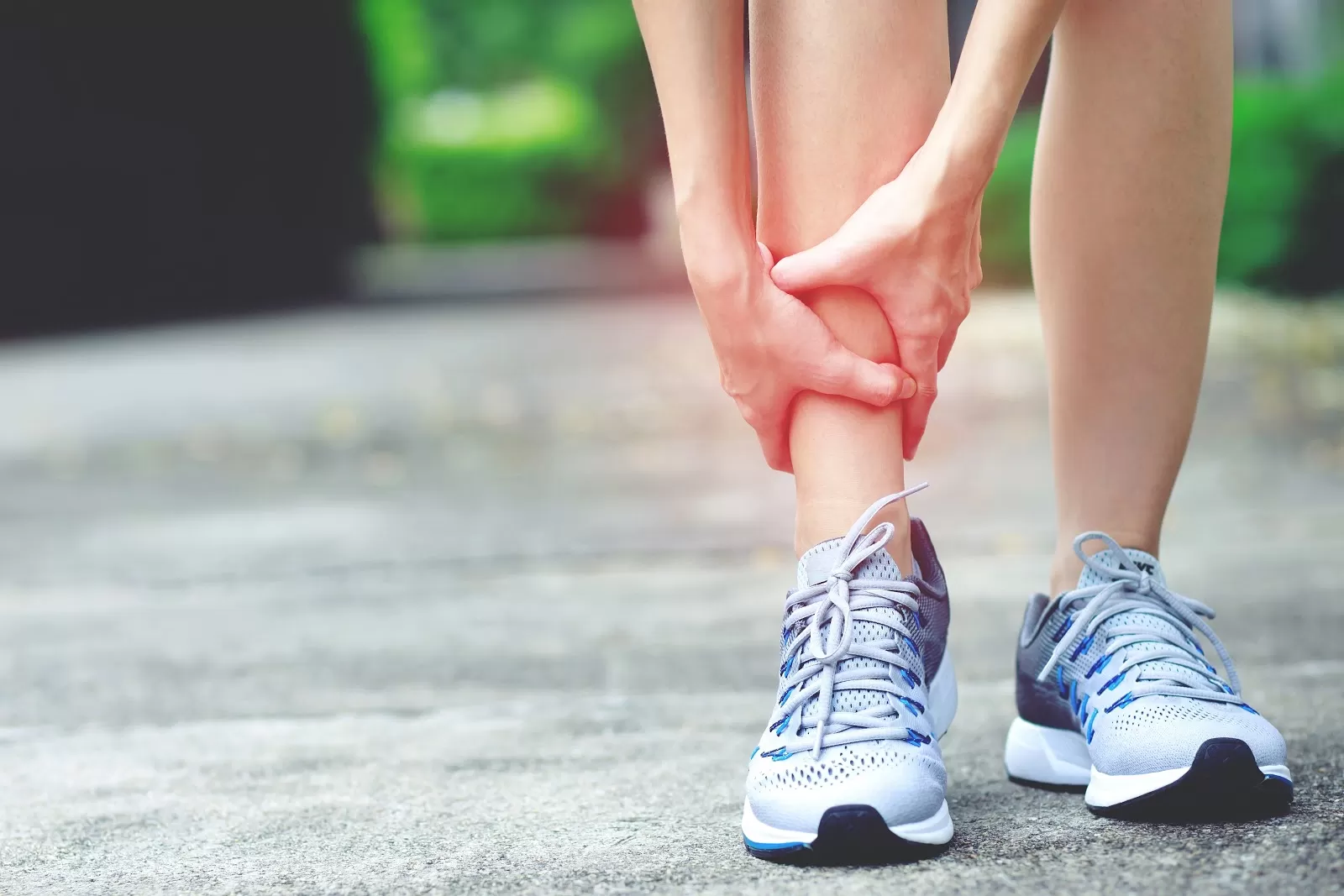 One of the most common runners' complaints is Shin splints (also known as Medial Tibial Stress Syndrome (MTSS)). The word shin splints describes pain/discomfort that gets worse during running or exercise around the front of the lower shin. Shin splints are usually developed by overuse, and a registered physiotherapist will do a detailed assessment to diagnose shin splints and develop a treatment plan to resolve them.
Shin splints are painful and uncomfortable but here are a few tips to effectively manage them.
Rest
Shin splints are considered an overuse injury. In the short term, rest will help the pain, and it is advised to rest for a period of time before beginning to run again. Start with shorter, slower distances instead of jumping right back into long distances when you start running again. Start running once a week and work up to twice a week if you usually run 3 days a week. 
Also read, Best physsiotherapy clinic in Oakville
Ice
Place ice packs on your shins for a few minutes at a time. Icing will not treat your shin splints but will help effectively manage your pain after running.
Change up your workout routine
Adding resistance training to your workout routine can help reduce your pain by helping your muscles & tendons increase their capacity. Incorporating other types of aerobic exercise into your routine, like cycling, rowing, or the elliptical in place of running, can also help. Shin splints commonly come from the impact from running on hard or uneven surfaces. Replacing running with a different type of exercise once a week can help.
Stretching, warm-ups and cool-downs
Stretch your calves and shins before running to increase the flexibility in your legs. Warm-up before your workout to prepare your muscles and cool down at the end of it to help your muscles recover.
Also read, Best Physiotherapy Clinic in Missisuaga
Footwear & Orthotics
Think about how long you have had your running shoes. Good shoes are important as they act as shock absorbers every time your foot hits the ground. If the sole of the shoe is worn, shoes lose their shock absorption. Try a new pair of shoes with more cushioning and see how you get on.
Also, consider seeing a chiropodist for a pair of orthotics. Custom orthotics can help align and stabilize your foot and ankle, taking stress off of your lower leg. They can also be beneficial if you have flat feet.
Our physiotherapists at Triangle Physiotherapy can help resolve your shin splints and get you back to running or any other sport that you may love! Call us to book your assessment or book online here.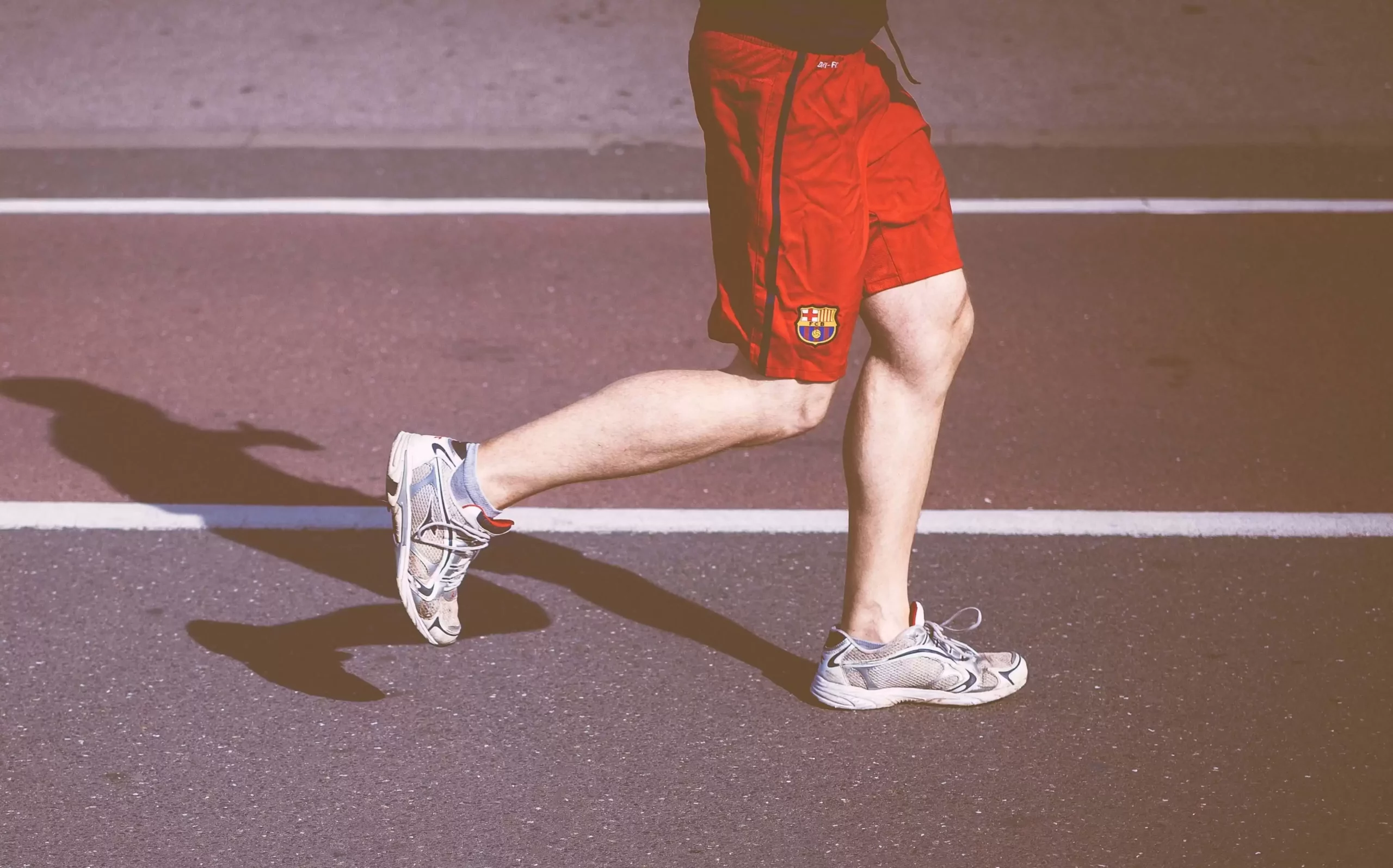 Our feet are likely the most used body parts of all of our limbs. Be it sitting or standing, we are always using our legs in one way or the other. In fact, the use of our feet and legs usually begins the moment we wake up. So it is safe to say that our feet play a vital role in our day to day life and as such, it is important to take good care of them.
Our feet carry the entire weight of our body throughout the day. They undergo tremendous pressure with every step we take as they get compressed and endure repeated movement against our footwear. Over a period of time, pressure on certain parts of the foot can increase and the body compensates by adding extra layers of scar tissue and skin on parts of feet that undergo high pressure, such as the ball and heel & toes of the foot. This can cause there to be painful areas of pressure on the foot, or the formation of callouses on areas of higher pressure on the foot.
Also read, Best Physiotherapy Clinic in Etobicoke
Why schedule an appointment with a Chiropodist?
Walking, running, sitting – everything involves your legs. A minor injury or pain can cause huge discomfort in your everyday life and can escalate to become a serious issue. For example, an ingrown toenail or an infection can be very painful and uncomfortable. Seeing a Chiropodist at an earlier stage will help immensely in preventing and managing these kinds of foot related problems.
An appointment with a Chiropodist will involve a thorough assessment of your foot-related problem and treatment that will help alleviate the problem. Even without a significant ongoing foot issue, a visit to the Chiropodist can help you in preventing one from developing by gaining more insight into your walking pattern or providing education on correct foot care. They are trained to diagnose and treat a wide variety of foot-related conditions and are able to understand their patients' needs in order to prevent and treat both acute and chronic conditions that involve the foot and lower limb functions.
Also read, Best Physiotherapy Clinic in Oakville
Our Chiropodist is a highly skilled professional that is an expert in their field. At Triangle Physiotherapy, our registered Chiropodists diagnose, assess, and treat a wide range of foot related health issues and abnormalities including but not limited to:
Alignment and support to prevent or correct abnormalities in the lower limbs
Abnormal gait patterns
Foot pain
Sports injuries
Diabetic foot care
Also read, Best Physiotherapy Treatment in Mississuaga
We have 6 clinics located across the GTA: Etobicoke, Oakville, Mississauga, North York, and Toronto (King Street West and Yonge Street. If you have any questions regarding what type of chiropody treatment may be appropriate for you, please call or email us and we will be happy to answer your questions. You can also Book an Appointment with a Chiropodist now.