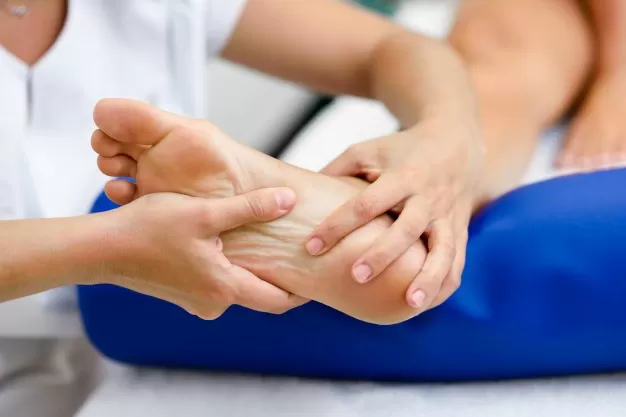 We've all noticed that we tend to slow down a little during the winter. The drop in temperatures and the occasional snowfall can make us feel like not getting out of bed. This is the time of the year for skiing, snowboarding, skating, and many holiday parties! However, it's important to make sure that we are still thinking of safety during all of these activities (yes, even the holiday parties) in order to avoid any injuries.

Some common winter sports injuries:
1)    Separated shoulders
2)    Knee Sprains
3)    Torn ligaments
4)    Pulled muscles
5)    Fractures
Also read, Etobicoke Physiotherapy Clinic
Exercising alone isn't enough to achieve good health if you've already had an injury. It's important to address injuries before they worsen and become more difficult to manage. At Triangle Physiotherapy, we promote active treatment programs that emphasize exercise to encourage client participation & independence.
Overcoming winter aches and pains:
Sometimes, a change in the weather could cause dormant aches to become more apparent. Joint pain can occur anytime throughout the year, but in the cold and wet months of the winter, you may find it harder to cope with.
A visit to a physiotherapist can help to keep you moving forward in a pain-free manner.
Avoid excess twisting and forward bending. Bend the knees and keep the back as straight as possible when you are lifting.
Make sure that you are using proper techniques and good body mechanics to help you avoid shoulder and low back injuries can be avoided.
Don't let the cold weather put you off – bundle up and be careful in wet or icy conditions.
Exercising regularly will help reduce pain within your joints and help prevent other health issues.
Also, ensure that you don't overdo exercise if you are new in the sphere. Make sure you warm up with a brisk walk or gentle jogging.
Also read, Physiotherapy Treatment in Oakville
When our body is cold, it restricts the amount of blood it sends to our extremities, like our hands and feet, so that it can focus on supplying vital organs (like the heart and lungs) with blood. This means that we lose less heat from blood circulating near the surface of the skin, and also means that the joints get less blood. This can cause delayed healing and an increased insensitivity to pain.
To answer all of your queries in detail, we, at Triangle Physiotherapy thoroughly assess you and create customized treatment programs that address each individual's needs. There are many people who feel depressed during the winter months, which can increase their sensitivity to pain. Don't let your passion for living a pain-free life take a back seat during the winter season!
Triangle Physiotherapy is coming up with a new health campaign called #JoinTheMovement. By participating in this movement, you will notice a significant difference in your overall health awareness and awareness of what a Physiotherapist can do for you.
So, what are you waiting for? For more information on our services, visit our pages on facebook, and instagram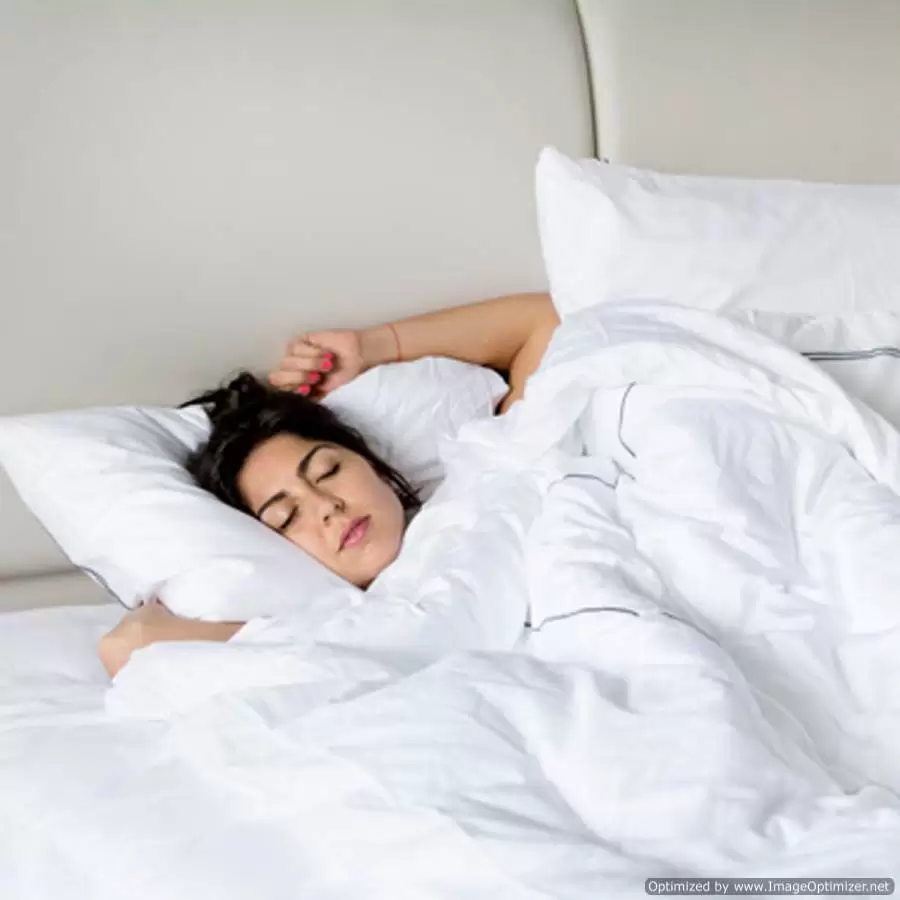 Are your worries all perched on a pillow? And we don't mean figuratively, but literally, are your worries all about THE PILLOW? Well, you are not in as uncommon a dilemma as you may think. Physiotherapists frequently get queries about pillow-related problems.

Sleeping on the wrong pillow, or one that is too worn out, not only leads to headaches, backaches, and neck cramps but also prevents you from getting a good night's sleep. Lack of proper sleep can lead to many serious health issues, like obesity, heart disease, diabetes, etc.

It is imperative that you choose the right pillow for yourself but the kind of pillow you should pick will depend on your own unique needs as well. A physiotherapist is the best person to tell you exactly what you need. However, here are a few things that you can keep in mind while making a choice –
Your usual sleeping position
The shape and size of your head, neck and back
Desired softness/firmness of the pillow
Any neck pain, or backache you may have
And your budget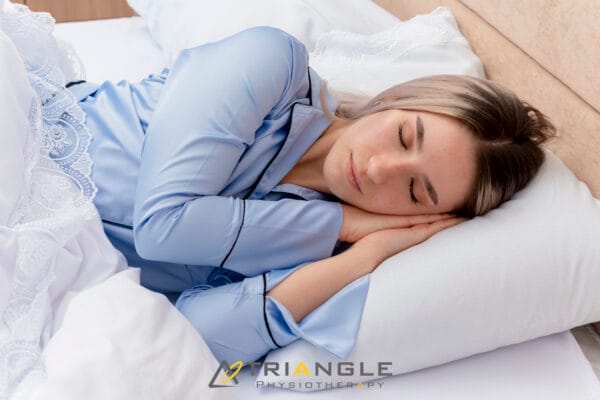 Also read, Physiotherapy Clinic in Mississauga
There are a plethora of pillows in the market – cotton, polyester, feather, down, memory foam etc. However, these don't cater to specific support or pain needs. If you have been injured, or have a particular condition, you will need a pillow that caters best to not just your problem, but also the stage that you are in. There are three main stages –
Accommodation
Correction
Maintenance
For each of these three stages, you will need a specific kind of pillow.
Accommodation Stage:
Specialty pillows that are designed for the 'Accommodation' stage, are pillows that bring in comfort and ease by providing support and stabilizing the existing ailment or disorder. Such pillows are often called Displacement pillows and are often recommended by physiotherapists for short-term pain relief after an injury.
Correction Stage:
The next stage of an issue or injury is 'Correction'. At this stage, a doctor or physiotherapist attempts to find a remedy for the cause of the problem, and thereby correct it. Pillows recommended in this stage are often designed to provide support, and sometimes to even change the sleeping position of the injured or ailing person. There are various 'Supportive' pillows to meet different support levels, firmness and neck lobe size needs of different patients. There are also specialized 'Corrective' pillows, which can reduce headaches, neck pain, joint pain, and whiplash discomfort and can even improve nerve function. A physiotherapist can tell you what is the ideal Supportive or Corrective pillow you need, based on your health and body needs.
 Also read, Physiotherapy Clinic Oakville
Maintenance Stage:
Pillows for the last stage, 'Maintenance', help to promote good health by returning and keeping the body in its natural alignment. At this stage maintaining the normal curvature of the neck and spine is of utmost importance. While the normal curvature of one person's neck and spine may differ from another, there are some general guidelines that a physiotherapist can jot down to help you understand your needs better. Comfort and support are the most important of these.
There are also Aqua pillows, which perform all the 3 functions of a pillow:
Accommodation: Since water is fluid, a person gets customized accommodation that happens in real time, as the individual changes their position on the pillow.
Correction: The volume of water determines the firmness and density of the pillow, which means different amounts of water can be utilized to help correct the neck position of different people in different stages of healing.
Maintenance: Since the volume of water remains constant until changed manually, it helps maintain the neck posture at all times while sleeping.
A lot of people buy a pillow, try it for a few nights, and then feel it isn't right for them. Sometimes the pillows can be returned, but more often, people end up having a collection of pillows that they have hardly ever used. An Aqua pillow is a huge savior in this aspect, as it can be customized for each individual! The water levels can be modified to best suit the clinical condition, neck shape, and size, and preferred sleeping position of the buyer.

There are also specially designed Orthopaedic pillows for specific conditions like arthritis, fractures, and slip discs. A physiotherapist can enlighten you more about these.

Seek the help of our professionals at any of our locations in Etobicoke, Oakville, North York, Mississauga & Downtown Toronto, and say goodbye to your pillow problems!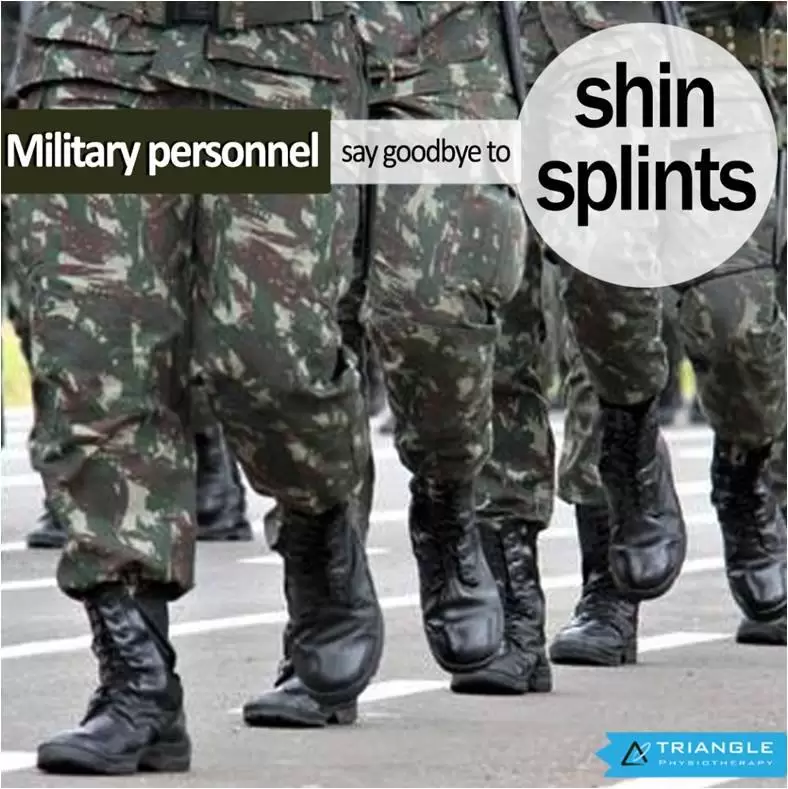 What exactly are shin splints? Are they treatable?
Shin splints are a condition characterized by damage and inflammation of the connective tissue joining muscles to the inner shin bone (tibia). Shin splints are known by many different names such as: Medial Tibial Tenoperiostitus, MTSS, Medial Tibial Stress Syndrome, Tenoperiostitus of the Shin, Inflammatory Shin Pain, Traction Periostitis, and Posterior Shin Splint Syndrome. Several muscles lie at the back of the lower leg, and are collectively known as the calf muscles. The tibialis posterior, flexor digitorum longus, flexor hallicus, and soleus are muscles that lie deep within the calf and attach to the inner border of the tibia. Connective tissues are responsible for attaching these muscles to the tibia known as the tenoperiosteum. Every time the calf contracts, it pulls on the tenoperiosteum. When the tension becomes forced too much or is repeated frequently, the damage is caused to the tenoperiosteum. The results are inflammation and pain. Shin splints can also occur in combination with other pathologies that cause shin pain such as compartment syndrome and tibial stress fractures. Patients who suffer from shin splints experience pain along the inner border of the shin. In other cases, the patient may experience an ache or stiffness along the inner aspect of the shin that increases with rest (typically and night or first thing in the morning). Areas of muscle tightness, thickening, or lumps may also be felt in the same area of pain.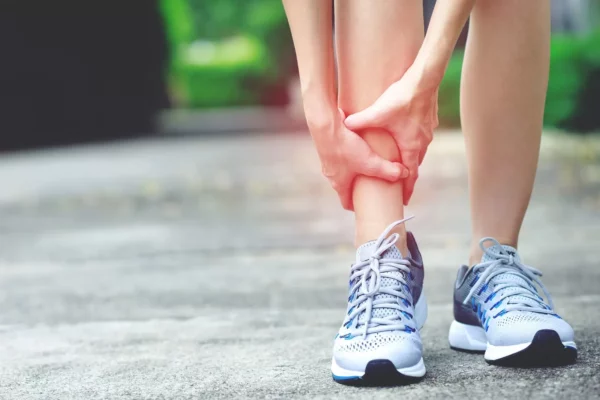 There are several factors that predispose patients to shin splints:
• Excessive training or exercise • Poor foot posture (especially in patients with flat feet) • Inappropriate footwear • Inadequate warm-up• Training on hard or inappropriate surfaces • Muscle weakness (especially in calve muscles) • Tightness in specific joints (such as ankle) • Tightness in specific muscles (calves especially) • Poor lower limb biomechanics • Poor training techniques or methods • Leg length differences • Poor balance • Being overweight • Deconditioning • Poor core stability Also read,
Physiotherapy Clinic in Oakville
Physiotherapy treatment for patients with shin splints is vital to speed up the healing process. Physiotherapy will ensure the most optimal outcome and reduce the likelihood of recurrence. Treatment may comprise of the following:
Deep tissue massage
Joint mobilization
Dry needling
Electrotherapy
PNF stretches
Arch support taping
The use of orthotics or shock-absorbing insoles
Crutches
Biomechanical correction
Ice or heat treatment
Exercises to improve flexibility, balance, strength, and core stability
Activity modification advice
Anti-inflammatory advice
Footwear advice
Weight loss advice where appropriate
Also read,
Physiotherapy Clinic in Mississauga
If you happen to suffer from shin splints and you are looking for a way to relieve pain, stress, and improve overall health, try adding physical therapy to a routine wellness plan. Our physiotherapists at Triangle Physiotherapy can be a powerful ally when combating daily stress, muscle pain, and general health issues when it comes to shin splints. Not only does physical therapy relieve pain, increase energy levels, and improve overall physical and mental performance, it prevents further injuries.
Click HERE to book an appointment with a physiotherapist at one of our eight locations.