What do we mean by Sports Injuries? Any sort of injury that is caused when we get too involved and carried away in the spirit of any sport. When the passion is high, and the energy is there we tend to suffer from small accidents related to Knee pain, Elbow, etc.
What qualifies as a Sports Injury?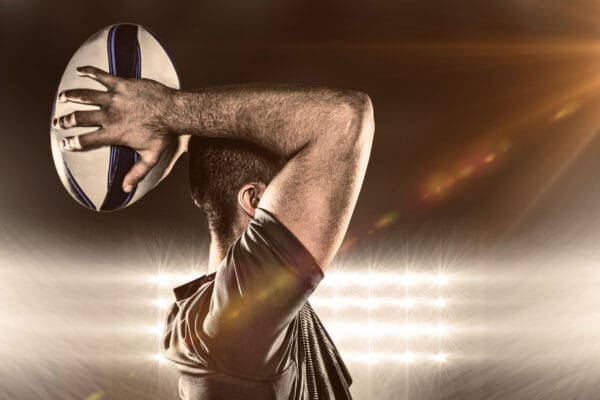 It's any type of injury that might arise from getting too involved and carried away in the spirit of any sport. In the heat of the moment during a sports game, it is easy to ignore smaller annoyances that might progress to become significant sources of pain.
Also read, Physiotherapy Oakville
So, what do many people do when they inevitably suffer a sports injury?
The most common answer is to go and visit a doctor. However, we tend to forget that the most effective and immediate assistance we can get is from a physiotherapist. Reducing swelling and providing pain relief are usually the first steps that a physiotherapist will take to promote recovery after an injury.
Advanced progression of the treatment plan usually involves techniques like stretching and providing range of motion and strengthening exercises that are meant to help the injured person regain strength and balance. The physiotherapist will also ensure that you don't push yourself too far or too fast, thereby helping you prevent re-injury.
Below are some common questions and answers that might be relevant to you:
Who is better equipped to diagnose my injury – a doctor or a physiotherapist?
Both doctors and physiotherapists have the necessary skills to diagnose your injury. Interestingly the most important thing is that there is a DIAGNOSIS made!
Who is better equipped to manage/treat my injury – a doctor or a physiotherapist?
Well, it depends on the injury. For example, it is not uncommon for a physiotherapist to refer a patient to a doctor to ask for a prescription for some anti-inflammatory medication as these are not able to be prescribed by a physiotherapist. However, a physiotherapist will generally provide more detail regarding the injury, as well as provide manual treatment and prescribe a detailed exercise program for the patient that will help promote recovery.
Also read, Physiotherapy Clinic Mississauga
When do I need to consult a physiotherapist?

There are many other conditions apart from sports injuries that would require treatment from a physiotherapist. Some of them are:
Any arthritic conditions
Treatment of pelvic floor disorders
Chronic/Overuse injuries
Muscle or joint issues that might arise during pregnancy
Vestibular conditions
Various other muscle strains and sprains
Any of the above-mentioned problems should be treated immediately in order to prevent further aggravation of the condition! Seek the help of our specialists at any of our locations in  Etobicoke, Oakville, North York, Mississauga & Toronto, and get rid of such dilemmas!
Summer is here, and with the sun on one's face and a cool breeze, everyone feels like going out and enjoying some fresh air. Be it an early morning run or a quick swim, a game of tennis with your buddies or you just dribbling the ball all by yourself at the basketball court; this is the season when even the lazy ones find some energy to be active. Kids in particular love to go out and play in the summers. But with an active lifestyle, or an energetic kid, there is always the chance of sports-related injuries or foot fatigue.
Maybe you twisted your ankle while playing tennis? Or did your kid get hurt while playing football? Maybe too much running is affecting your feet? Or your friend is having pain in his or her legs post-cycling?
Also read, Physiotherapy Clinic in Etobicoke 
Orthotics might just be the answer to your woes!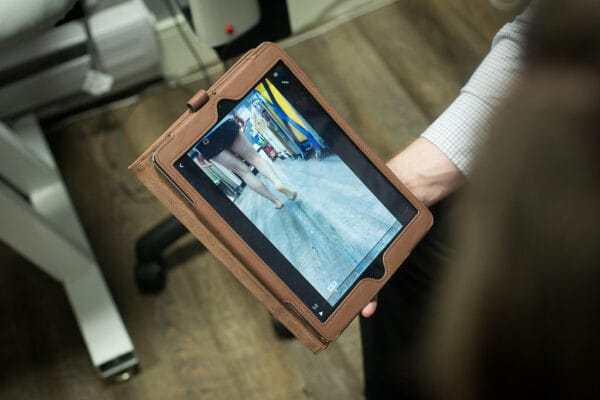 The type of Orthotics recommended to you will depend on not just your ailment or injury, but the shape of your feet as well.  A physiotherapist can tell you what kind of orthotics you need, by evaluating your injury and the shape of your feet.
The most popular kind of Orthotics include:
Casual Orthotics – These are inserts or pads that can be worn with regular shoes.
Custom Orthotics – these are inserts that are specially designed, keeping the shape of your feet and your particular needs in mind.
Sports Orthotics – these are inserts or pads that help to absorb shock while doing high-impact activities. Be it running, jogging, cycling, or playing a sport. There are even specialized Orthotics that slip easily into athletic shoes for professional athletes.
Dress Orthotics – These are inserts that can be put into heels and other fashionable shoes, and are particularly made for women.
Accommodative Footwear – this refers to special footwear, which can accommodate the Orthotics.
Also read, Physiotherapy Oakville
If you don't have a sports injury but are just very active, orthotics can still come to your aid. But do seek your doctor's advice before using any kind of orthotics.
At Triangle Physiotherapy our health professionals cater to your needs and specifications. With the help of our professionals, you can figure out what is the best solution for you, based on your activities and the needs of your feet. So visit any of our locations in Etobicoke, Oakville, North York, Mississauga & Downtown Toronto, to stay active with Orthotics!
A knee sprain is an injury of the ligaments; tough bands of fibrous tissue that connect the bones of the upper and lower leg at the knee joint. One of the main forms of knee sprain is in the anterior cruciate ligament (ACL). The ACL and the posterior cruciate ligament (PCL) bridge the inside of the knee joint, forming an, "X" pattern that stabilizes the knee against front-to-back and back-to-front forces. There are certain movements in the knee that cause a sprain in the ACL such as:
a sudden stop;
a twist,
pivot, or change in direction at the joint;
extreme over-straightening (hyperextension);
or a direct impact to the outside of the knee or lower leg.
These injuries are quite common among athletes in sports such as football, basketball, soccer, rugby, wrestling, gymnastics, and skiing.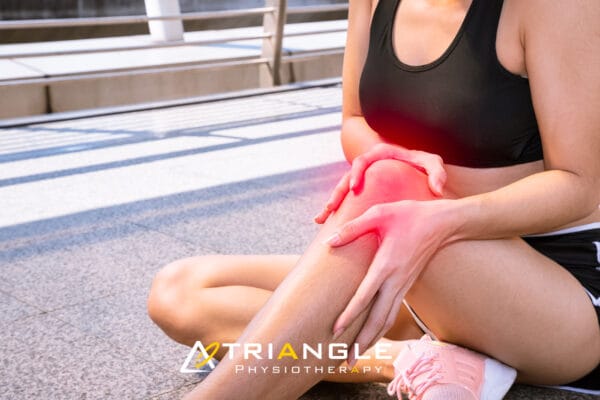 It is suggested that when one knee ligament suffers a sprain, there is a good chance that the other parts of the knee may also be injured, most commonly the ACL.  Knee sprains are very common. ACL sprains tend to cause more significant symptoms compared to MCL injuries.
The most frequent signs of an ACL sprain are:
A pop heard or felt inside your knee at the time of injury
Significant knee swelling within a few hours after injury
Severe knee pain that prevents you from continued participation in your sport
Black-and-blue discoloration around the knee
Knee instability- the feeling that your knee will buckle or give out
Treatment of an ACL Sprain
A physiotherapist will examine both knees, comparing the injured knee to the uninjured one. During this exam, the physiotherapist will check your injured knee for signs of swelling, deformity, tenderness, fluid inside the knee joint, and discoloration. If the patient does not have too much pain and swelling, a physiotherapist will then evaluate the knee's range of motion and will pull against the ligaments to check their strength. During the exam, the patient will have to bend their knee and the physiotherapist will gently pull forward or push backward on their lower leg where it meets the knee. Based on the results of the patient's exam, diagnostic tests may need to be performed to further evaluate the condition of the patient's knee. These tests may include standard X-rays to check for ligament separation from bone or fracture. Tests may also include an MRI scan or a camera–guided knee surgery (arthroscopy). The expected duration of recovery depends on the severity of the patient's knee sprain, their rehabilitation program, and what type of sports the patients play. In general, milder sprains heal within 2-4 weeks, whereas other types may take 4-12 months.
There are many ways of preventing ACL knee sprain, to help sports related injuries you can:
Warm up and stretch before participating in athletic activities
Do exercises that strengthen the leg muscles around the knee, especially the quadriceps.
Avoid sudden increases in the intensity of a training program. Do not push too hard or too fast. Gradually increase intensity.
Wear comfortable, supportive shoes that fit your feet and fit your sport
About 90% of people with ACL injuries can expect a full recovery after proper treatment and a good physical therapy program. As a long-term complication, some patients who suffered from an ACL sprain eventually develop pain from osteoarthritis in the joint where the knee has been injured. This symptom may not become present until 15 to 20 years after the initial knee injury. Call a professional when:
Knee becomes very painful or swollen
Cannot bear weight
Feels as if it will buckle or give out.
Click HERE to book an appointment with a physiotherapist at one of our eight locations.