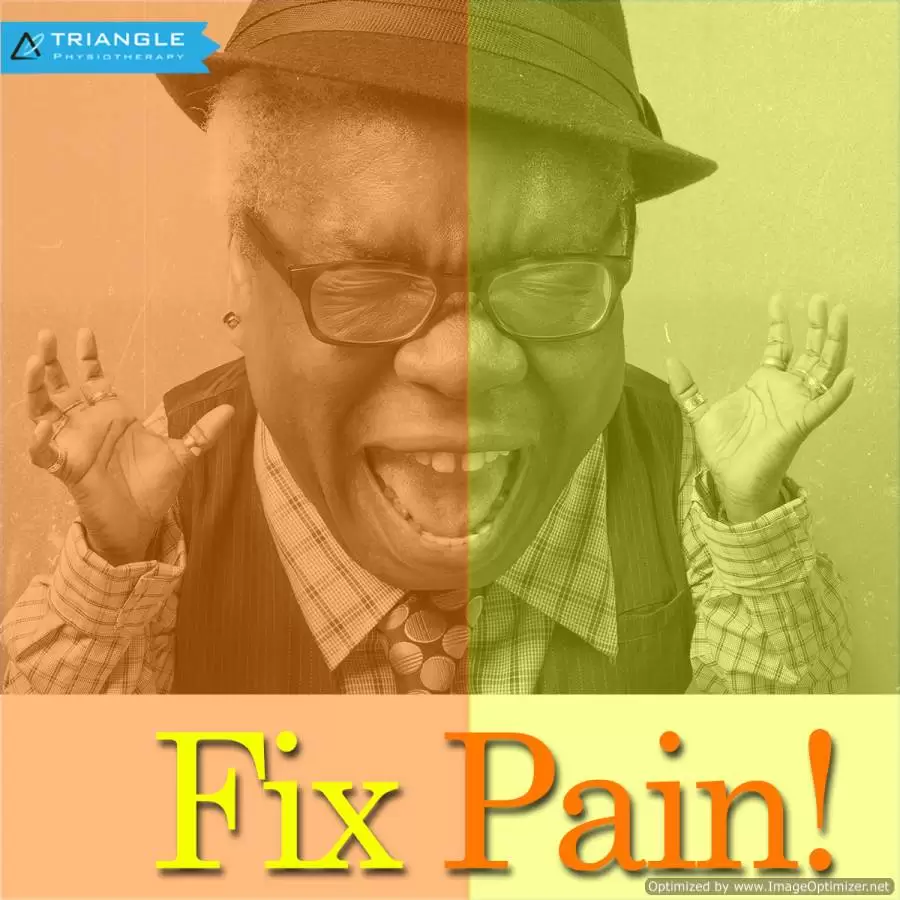 Patellar tendinopathy (also known as: patellar tendonitis, and tendonitis) is an overuse injury affecting the knee. The patella tendon is a short but very wide tendon that runs from the patella (kneecap) to the top of the tibia. It works with the muscles at the front of the thigh to extend the knee so it can perform physical acts like kicking, running, and jumping.  Due to these elements, the patellar tendon has to absorb a lot of this loading and as a result is prone to injury in runners and jumpers. Unlike many running injuries, patellar tendonitis is somewhat more common in men than in women.
The stress on the patellar tendon results in small tears, which the body attempts to repair, but as the injury multiplies, it causes pain from inflammation and weakening of the tendon. When this tendon damage persists for more than a few weeks, it is called, "tendinopathy".
Initial symptoms of patellar tendonitis can be:
Anterior knee pain over the patella tendon
Pain increased from jumping, landing or running activity, and on occasion prolonged sitting
Onset of pain can be gradual and commonly relates to an increase in sports activities
Localised tenderness over the patella tendon
The tendon feeling stiff, mostly first thing in the morning
The affected tendon may appear thickened in comparison to the unaffected side
Also read, Physiotherapy Clinic in Oakville
Typically, tendon injuries occur in three areas:
Musculotendinous junction (where the tendon joins the muscle)
Mid-tendon (non-insertional tendinopathy)
Tendon insertion (eg. Into the bone)
If you try to work through your pain, ignoring your body's warning signs, you could cause increasingly larger tears in the patellar tendon.
Knee pain and reduced function can persist if the problem is not addressed , which can progress to more serious patellar tendinopathy.
Treatment of this condition has two objectives: to reduce inflammation and to allow the tendon to heal. Rest is a must when the knee is painful and swollen. Avoid stair climbing and jumping sports. Keep your knee straight while sitting, and avoid squatting.
Icing the knee for twenty minutes two to three times a day is recommended, especially after any sporting activities. Exercises can also be used to stretch and balance the thigh muscles.
It is advisable however, to contact a physical therapist & approach proper physical therapy before you attempt any of these remedies, to avoid any further damage.
Happy Healing!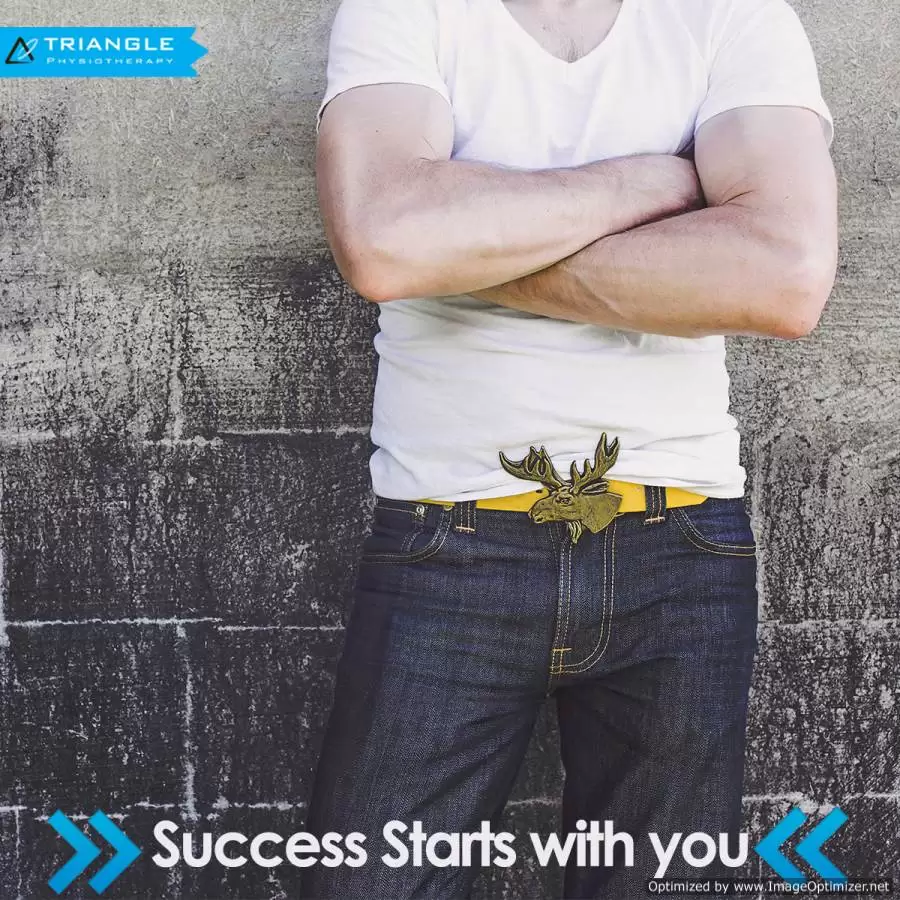 There are many forms of fractures, each causing a dilemma in our lives and requiring the help of a physiotherapist in order to heal safely and properly. One of the most common types of fractures seen in sports medicine today is called a "hairline" or "stress" fracture. Hairline fractures are caused by repetitive strain and excess training. Hairline fractures are minute cracks on the bones, which can become severe if not immediately treated.  The main causes of a hairline fractures are:
Traumatic Incidents
Repetitive Stress
Pathological
Also read, Physiotherapy Clinic in Mississauga
Basically, hairline fractures are caused by the depressed response of the bone with the ground reaction forces that are applied to the bones during certain activities such as: running, jumping, or walking. Symptoms may include pain and tenderness to the affected bone. Repetitive stress or a sudden fall or strike to the area can also cause hairline fractures.
The best way to treat a hairline fracture is to refrain from any activities that can aggravate the injury. Recovery time can span from two weeks to a month and a half. Once the bone is healed from its minute cracks, you can gradually resume normal activities. In extreme circumstances, the affected area must be put at rest and must be immobilized by casting or bracing. The stages of healing a fracture through physiotherapy are as follows:
Muscle Assessment
Joint Mobilisation
Massage Therapy
Heat and Electro Therapy
Gait Education
Also read, Physiotherapy Oakville
Shoe inserts like supportive orthotics and walking crutches may also be recommended by your physiotherapist. Treatment through physiotherapy is advised through strengthening exercises that are non-weight bearing like swimming. Luckily, hairline fractures rarely need surgery because they can easily be mended with just two weeks of rest. However, the injury can worsen if not given the proper medical attention.
If you happen to suffer from a hairline fracture and you are looking for a way to relieve pain, and recover from an injury, adding physiotherapy to a routine wellness plan can maximize recovery time and optimize your healing process. Our physiotherapists at Triangle Physiotherapy can be a powerful ally when combating daily stress, muscle pain, and general health issues when it comes to hairline fractures. Not only does physicaoherapy relieve pain, increase energy levels, and improve overall physical and mental performance, it prevents further injuries. The experienced, professional physiotherapists at Triangle Physiotherapy are available at five convenient locations: Etobicoke, Oakville, Mississauga, North York and Toronto.  At Triangle we customize your physiotherapy sessions to address your individual needs.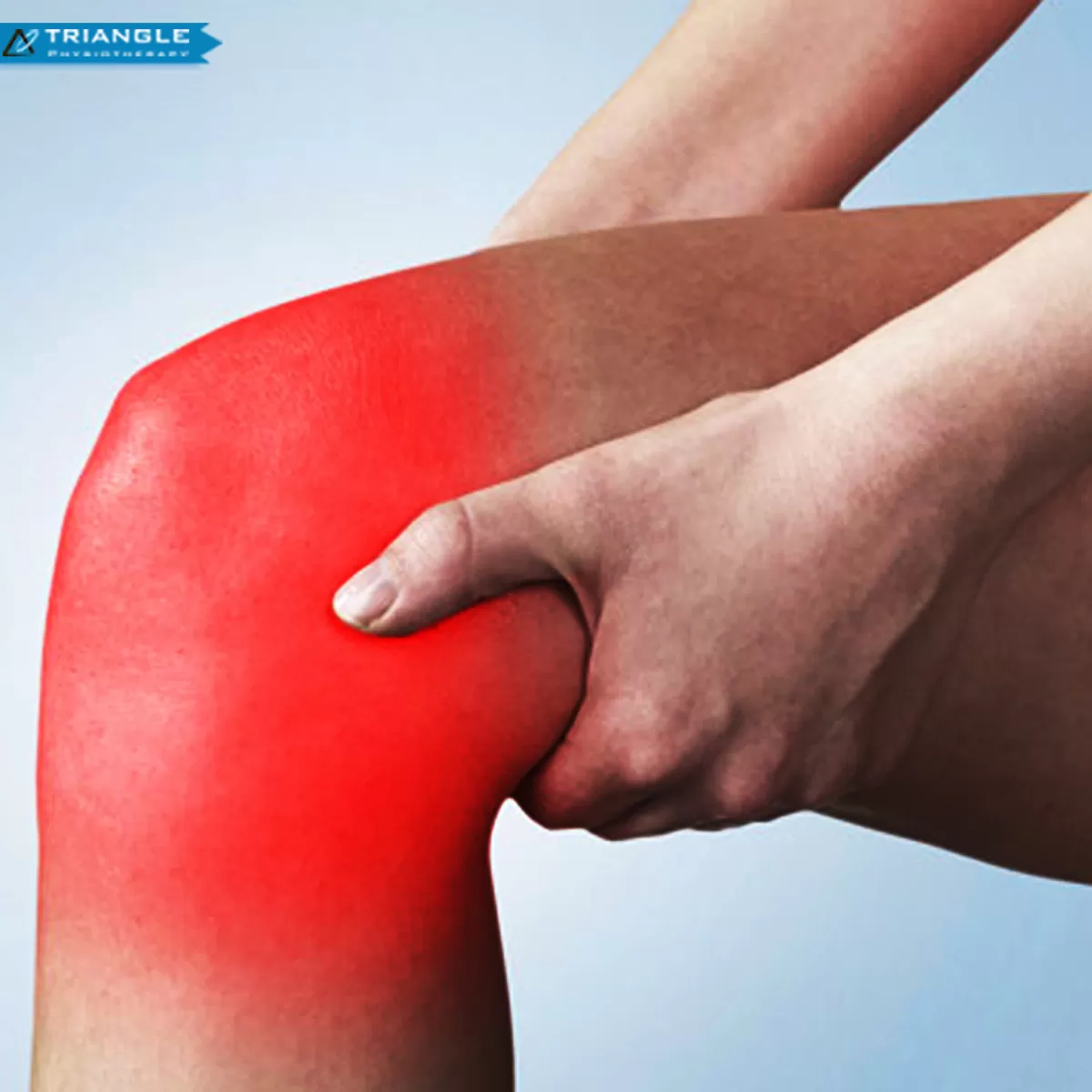 A knee sprain is an injury of the ligaments; tough bands of fibrous tissue that connect the bones of the upper and lower leg at the knee joint. One of the main forms of knee sprain is in the anterior cruciate ligament (ACL). The ACL and the posterior cruciate ligament (PCL) bridge the inside of the knee joint, forming an, "X" pattern that stabilises the knee against front-to-back and back-to-front forces. There are certain movements in the knee that causes a sprain in the ACL such as: a sudden stop; a twist, pivot, or change in direction at the joint; extreme over-straightening (hyperextension); or a direct impact to the outside of the knee or lower leg. These injuries are quiet common among athletes in sports such as: football, basketball, soccer, rugby, wrestling, gymnastics, and skiing.
It is suggested that when one knee ligament suffers a sprain, there is a good chance that the other parts of the knee may also be injured, most commonly the ACL.  Knee sprains are very common. ACL sprains tend to cause more significant symptoms compared to MCL injuries. The most frequent signs of an ACL sprain are:
A pop heard or felt inside your knee at the time of injury
Significant knee swelling within a few hours after injury
Severe knee pain that prevents you from continued participation in your sport
Black-and-blue discoloration around the knee
Knee instability- the feeling that your knee will buckle or give out
After injury, a physiotherapist will examine both knees, comparing the injured knee to the uninjured one. During this exam, the physiotherapist will check your injured knee for signs of swelling, deformity, tenderness, fluid inside the knee joint and discoloration. If the patient does not have too much pain and swelling, a physiotherapist will then evaluate the knee's range of motion and will pull against the ligaments to check their strength. During the exam, the patient will have to bend their knee and the physiotherapist will gently pull forward or push backward on their lower leg where it meets the knee.
Based on the results of the patients' exam, diagnostic tests may need to be performed to further evaluate the condition of the patients' knee. These tests may include standard X-Ray's to check for ligament separation from bone or fracture. Tests may also include a MRI scan or a camera –guided knee surgery (arthroscopy). The expected duration of the injury depends on the severity of the patients' knee sprain, their rehabilitation program, and what type of sports the patients play. In general, milder sprains heal within 2-4 weeks, whereas other types may take 4-12 months. There are many ways of preventing ACL knee sprain, to help sports related injuries you can:
Warm up and stretch before participating in athletic activities
Do exercises which strengthen the leg muscles around the knee, especially the quadriceps.
Avoid sudden increases in the intensity of a training program. Do not push too hard or too fast. Gradually increase intensity.
Wear comfortable, supportive shoes that fit your feet and fit your sport
About 90% of people with ACL injuries can expect a full recovery after proper treatment and a good physical therapy program. As a long-term complication, some patients who suffered from an ACL sprain eventually develop pain from osteoarthritis in the joint where the knee has been injured. This symptom may not become present until 15 to 20 years after the initial knee injury.
Call a professional when:
Knee becomes very painful or swollen
Cannot bear weight
Feels as if it will buckle or give out.